Traditional Ainu Food Cafe Poronno Managers
(Fukiko) Musician, Ainu Artisan
Yoshifuru & Fukiko Goukon
Yoshifuru was born in Iwate Prefecture, while Fukiko was born in Akanko Onsen. Together, they run the Traditional Ainu Food Cafe Poronno (originally owned by Fukiko's father) in the Lake Akan Ainu Kotan, offering Ainu dishes made from the blessings of Lake Akan's nature.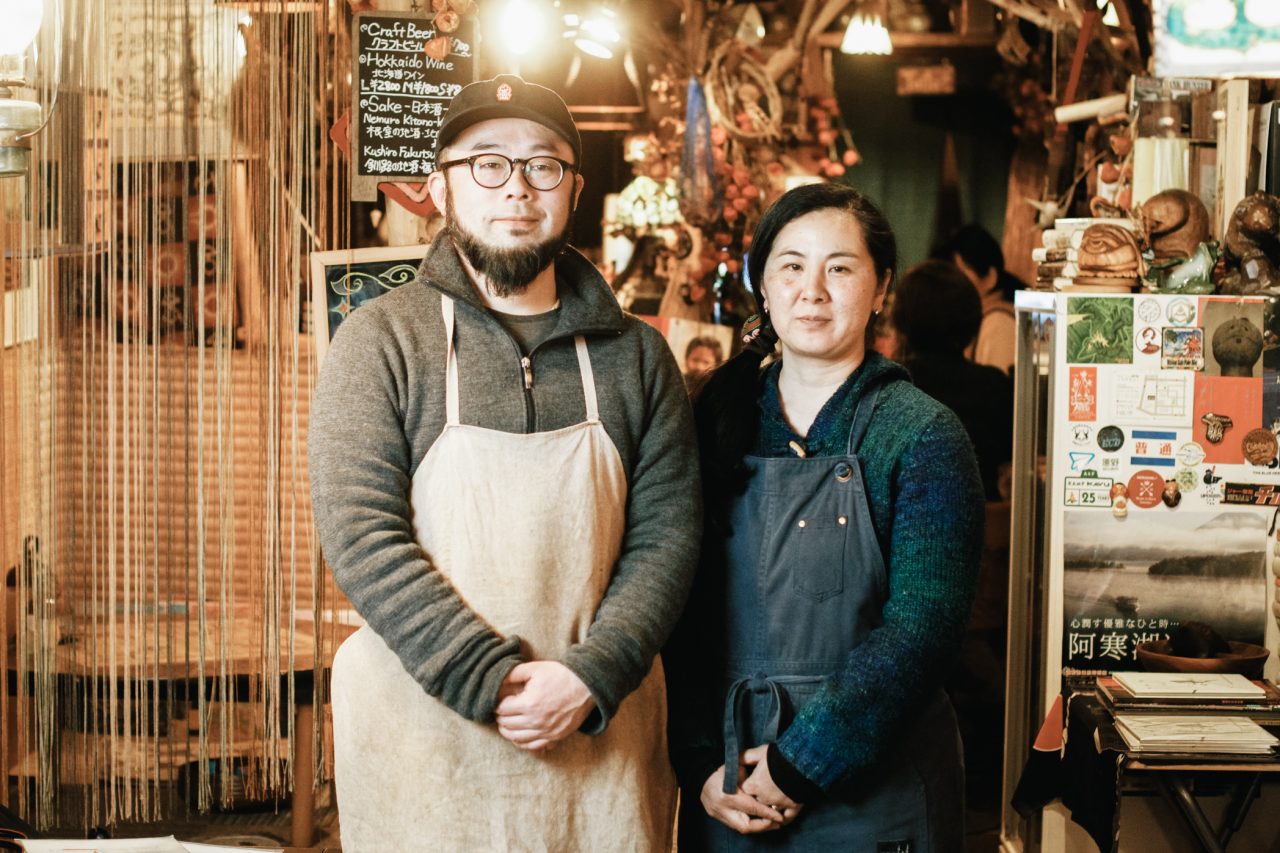 A serendipitous encounter
Yoshifuru was born in Iwate Prefecture, a part of Japan that was originally inhabited by the Emishi people, with a different culture to the Yamato State centered in the west. He has always been interested in the history of the Emishi as well as that of the Ainu in Hokkaido. During a trip to India in 1997, he had been reading a book about the Ainu which he borrowed from his father. It was there that he serendipitously met Fukiko, an Ainu woman. This was the beginning of their story.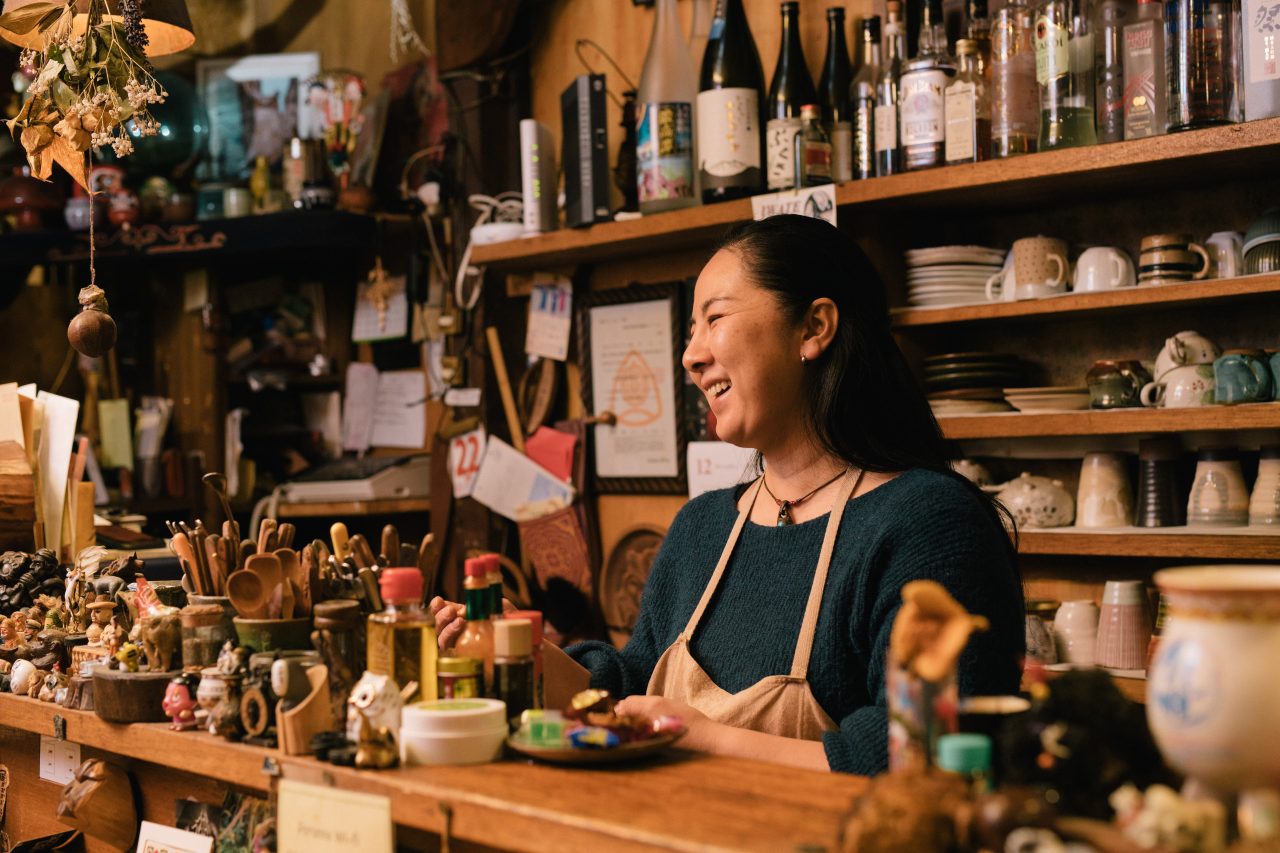 A place called Poronno
The two of them eventually got married, and they now manage the Traditional Ainu Food Cafe Poronno in the Lake Akan Ainu Kotan. "Poronno" is an Ainu word meaning "large" or "plenty". Initially, they ran the place mainly as a souvenir shop, offering only Ainu snacks such as pocche-imo (*1) and rataskep (*2). After receiving requests from several customers looking for authentic Ainu meals, they decided to change the place to an Ainu restaurant. They now offer dishes based on the traditional Ainu cuisine Fukiko learned from her grandmother.
Yoshifuru seeks to maintain the traditions of Ainu cuisine while also adding a touch of originality. One time, he got a suggestion from a friend about preparing the pocche-imo in different ways. With the help of Fukiko's mother, they invented a new dish called "pocche pizza", and it has become one of their bestselling items. This is how the couple values their customers' voices, incorporating new ideas to continuously adapt their menu offerings.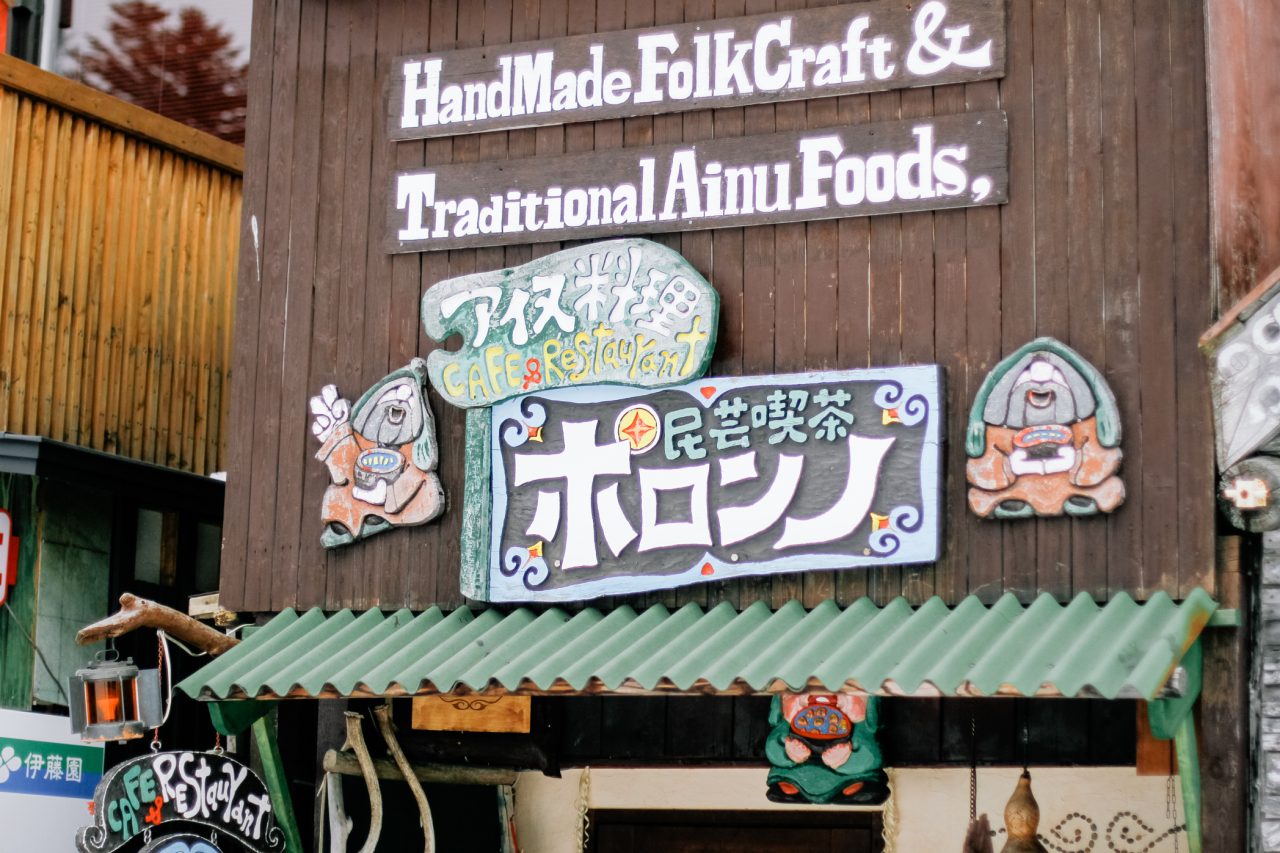 Their vision of Lake Akan's future
Through the home-cooked Ainu dishes that they offer at Poronno, Fukiko wants customers to savor the simple but deep flavors of the different vegetables across the seasons. But Poronno is not solely about Ainu culture. The place is decorated with crafts from other ethnic groups, and their playlist features various genres of music. While this has perplexed some customers, Yoshifuru wants people to realize that Ainu culture is just one of the countless cultures all over the world. It is their way of expressing the importance of every unique culture they encounter. And it has made their place popular not just with tourists but also with local patrons.
The couple's ambition for Poronno is to be an Ainu restaurant befitting the 21st century. They hope to convey the charms of this place through the food and stories they offer, without adhering to any specific culture or idea.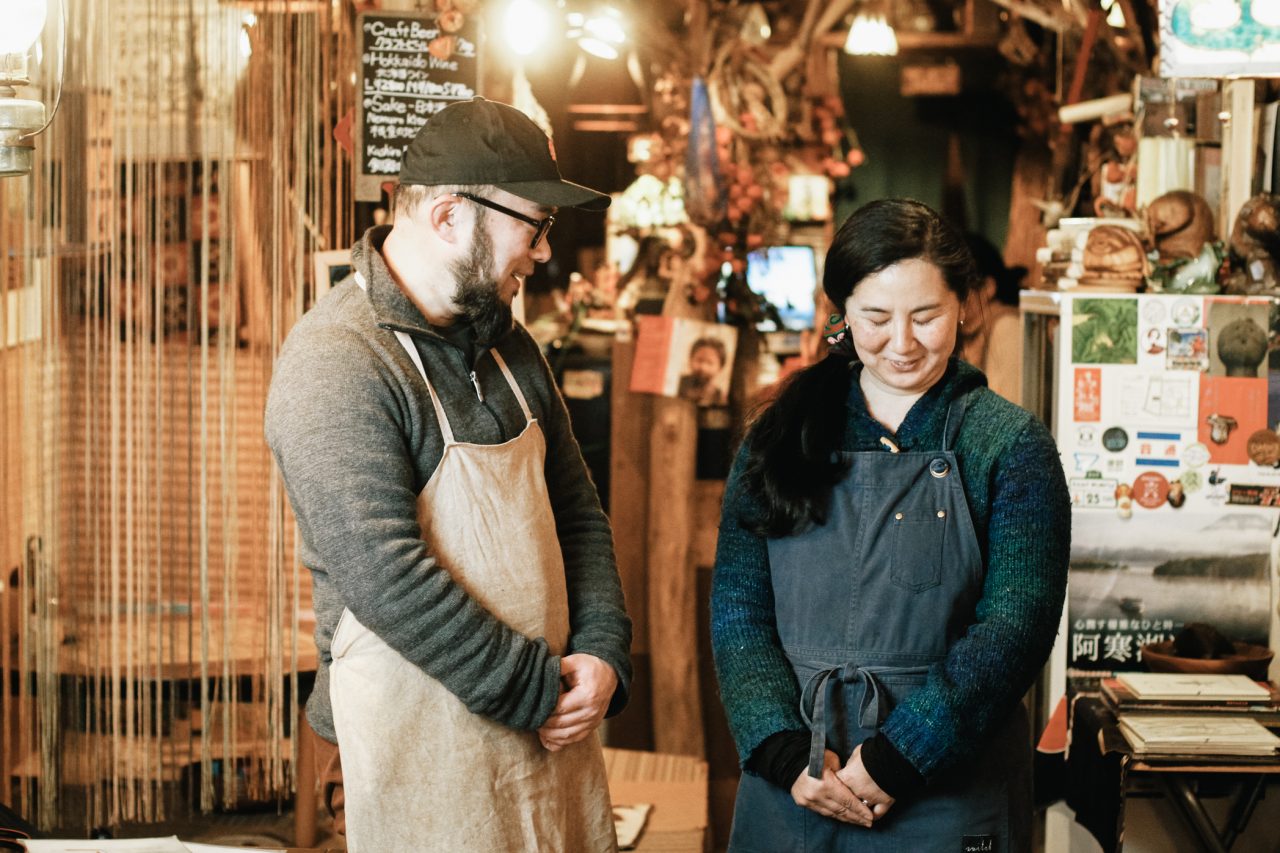 Pocche-imo, also called munini-imo, is an Ainu dish made from fermented potatoes.

Rataskep means "mixed food" in the Ainu language. It is a dish of mashed vegetables or beans.