Lake Akan Ainu Theater Ikor Dancer, wood carver
Ryuji Hirasawa
Born to his father from the Tohoku region and his Ainu mother. He lived in Asahikawa during his high school years before returning to Akanko Onsen where he grew up. He works at the Lake Akan Ainu Theater Ikor, and also conducts wood carving programs.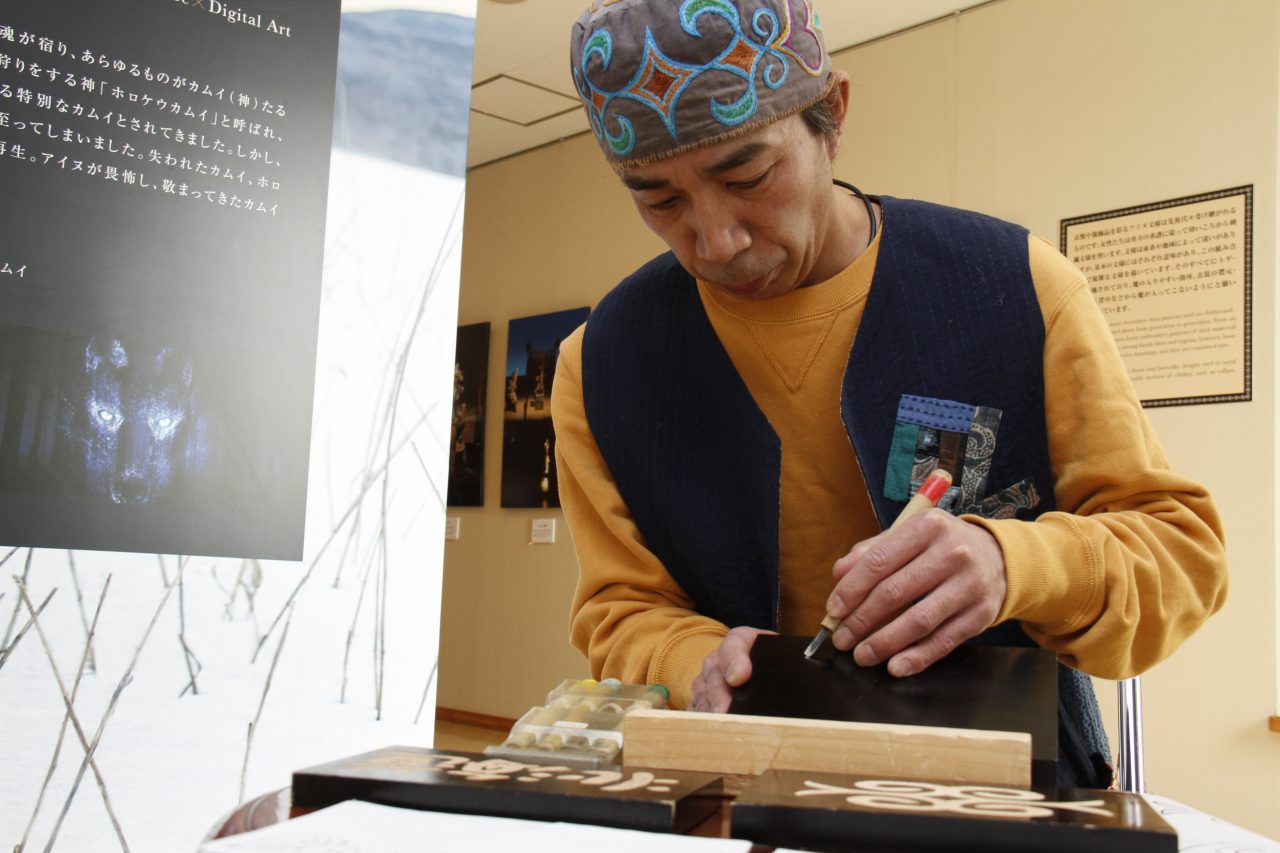 Sharing a culture that is part of his heritage
Ryuji works as a dancer for the Lake Akan Ainu Theater Ikor, performing traditional Ainu dances. He is also involved in wood carving activity programs. His intense expressions on stage and his skilled hands when he works on wood convey a genuine confidence and conviction, which is surprising considering that he did not have a particular interest in Ainu culture in his youth. It was his maternal grandfather that influenced him to change his thinking.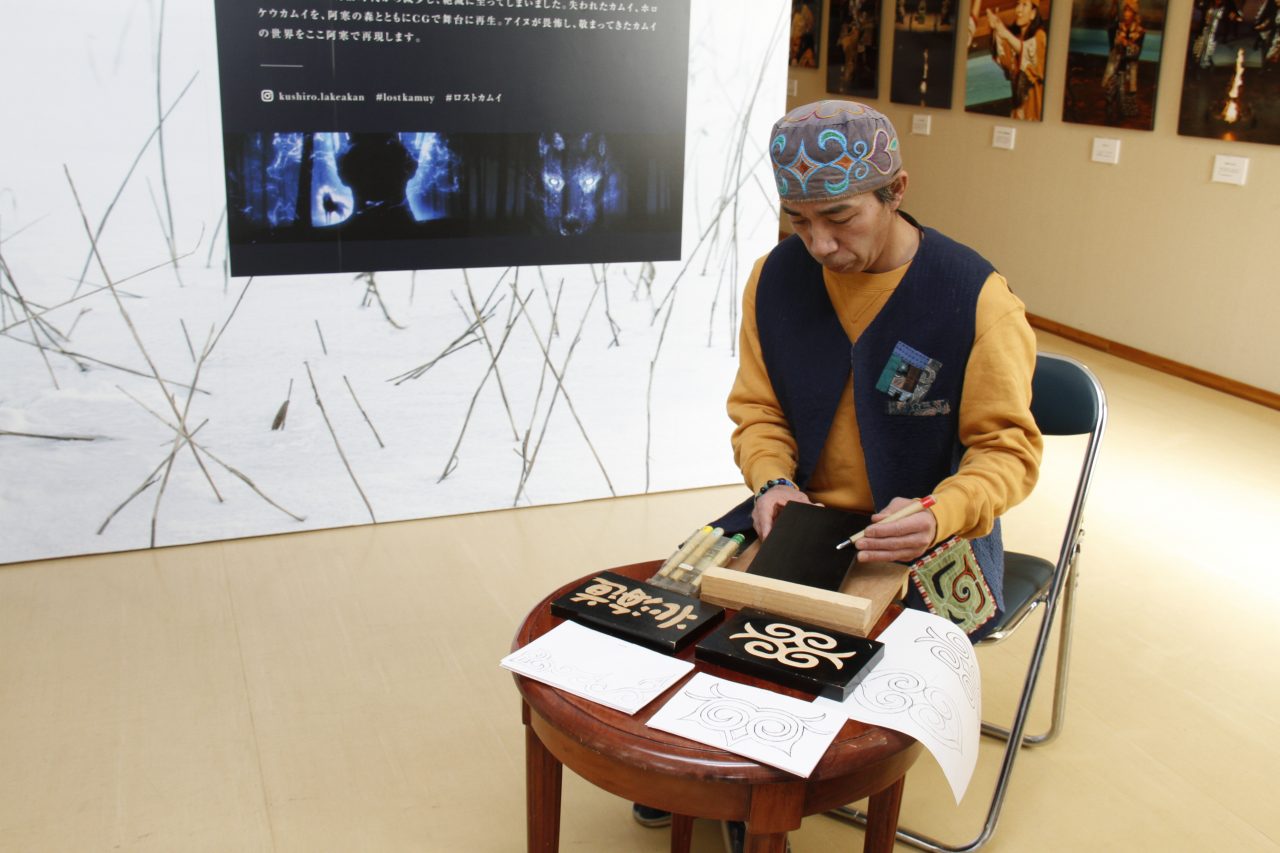 Guided by his grandfather to his roots
One day, Ryuji's Ainu grandfather asked him to take part in a ritual in the Ainu settlement in Shiraoi Town. He complied and was surprised to see a completely different side to his grandfather. It was an old Ainu ritual called "Iomante" (※1), and he passionately recalls how his grandfather appeared truly divine as he solemnly offered prayers to the heavens. This experience sparked in him a strong desire to learn more about Ainu culture.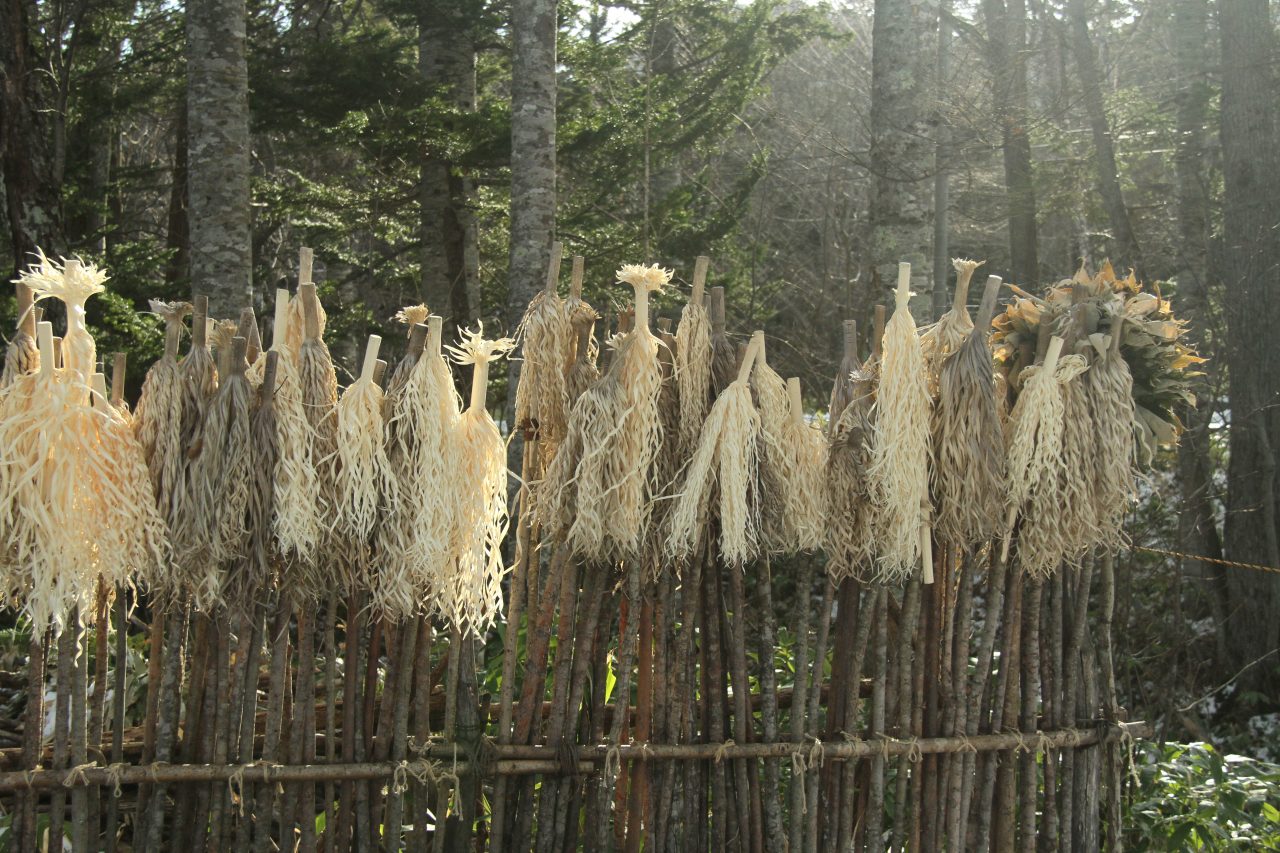 Taking up wood carving, a tradition of Ainu men
In Ainu society, wood carving is the domain of men, and they usually carve intricate Ainu patterns on their tableware and religious items. Ryuji decided to offer Ainu wood carving as an activity program for visitors to the Lake Akan Ainu Theater Ikor. Participants make use of soft Japanese linden wood to carve out Ainu patterns or anything they want to draw. It is his way of letting people experience Ainu traditions and techniques. He also hopes that by trying it themselves, visitors will take a different look at the wooden handicrafts in the Lake Akan Ainu Kotan, and see the individuality of each artisan in every small detail of the carvings.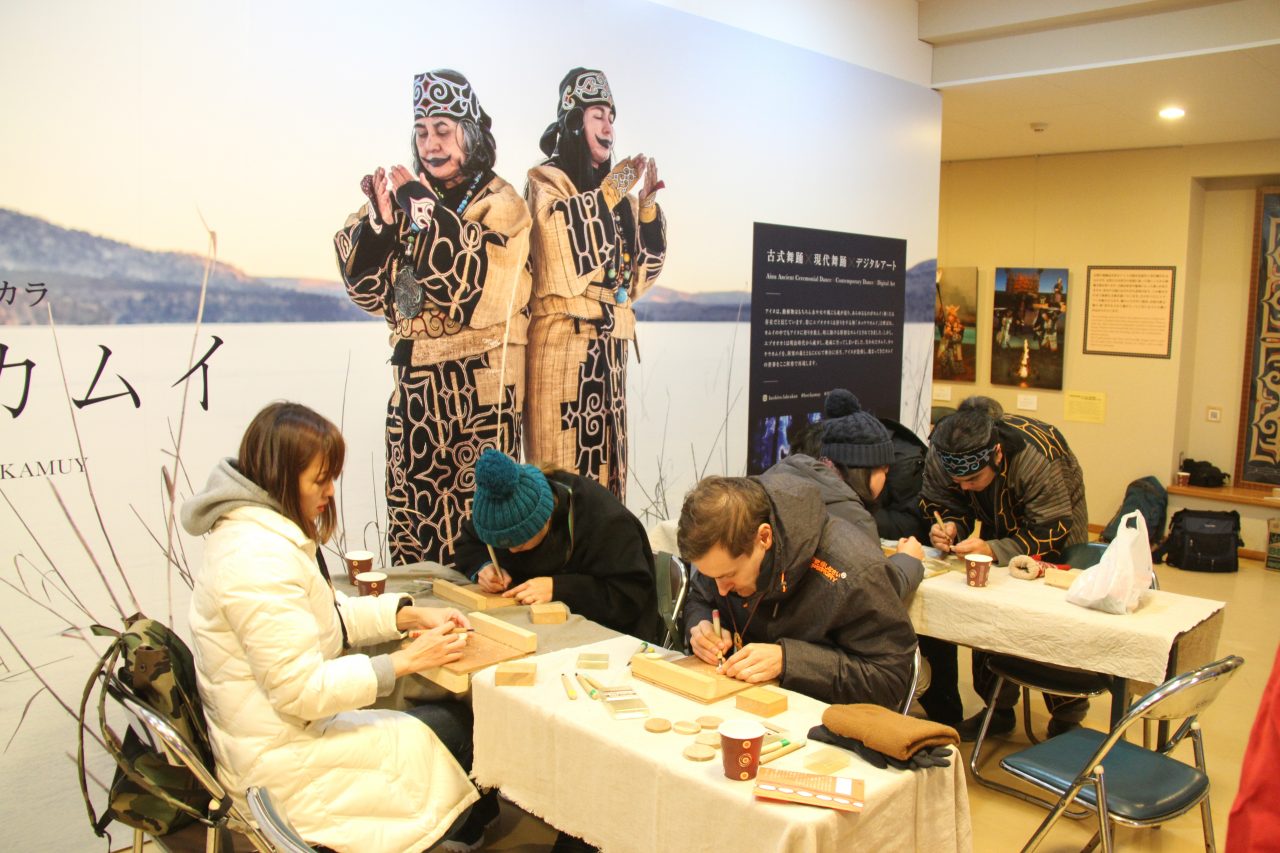 Conveying the culture to people of all walks of life
The Lake Akan Ainu Kotan sees a wide variety of visitors, both Japanese and foreign. Some are familiar with the Ainu people, while others are yet unaware. Ryuji hopes that his wood carving programs serve as a spark for them to take a deeper interest in the Ainu people and their culture.
Interview Video
Iomante: An Ainu ritual to send back kamuy (spirits) manifesting as animals to the kamuy-mosir (spirit world).