Wood carver
Minoru Okada
Born in Kyoto. He moved to Hokkaido for university studies. He got fascinated with wood carving in Lake Akan and decided to become a wood carver. In April 2019, he opened a handicraft shop called Jissen Kobo Ashiri together with a friend. In addition to running the shop, he also works as a guide for the forest walk tour and the wood carving experience.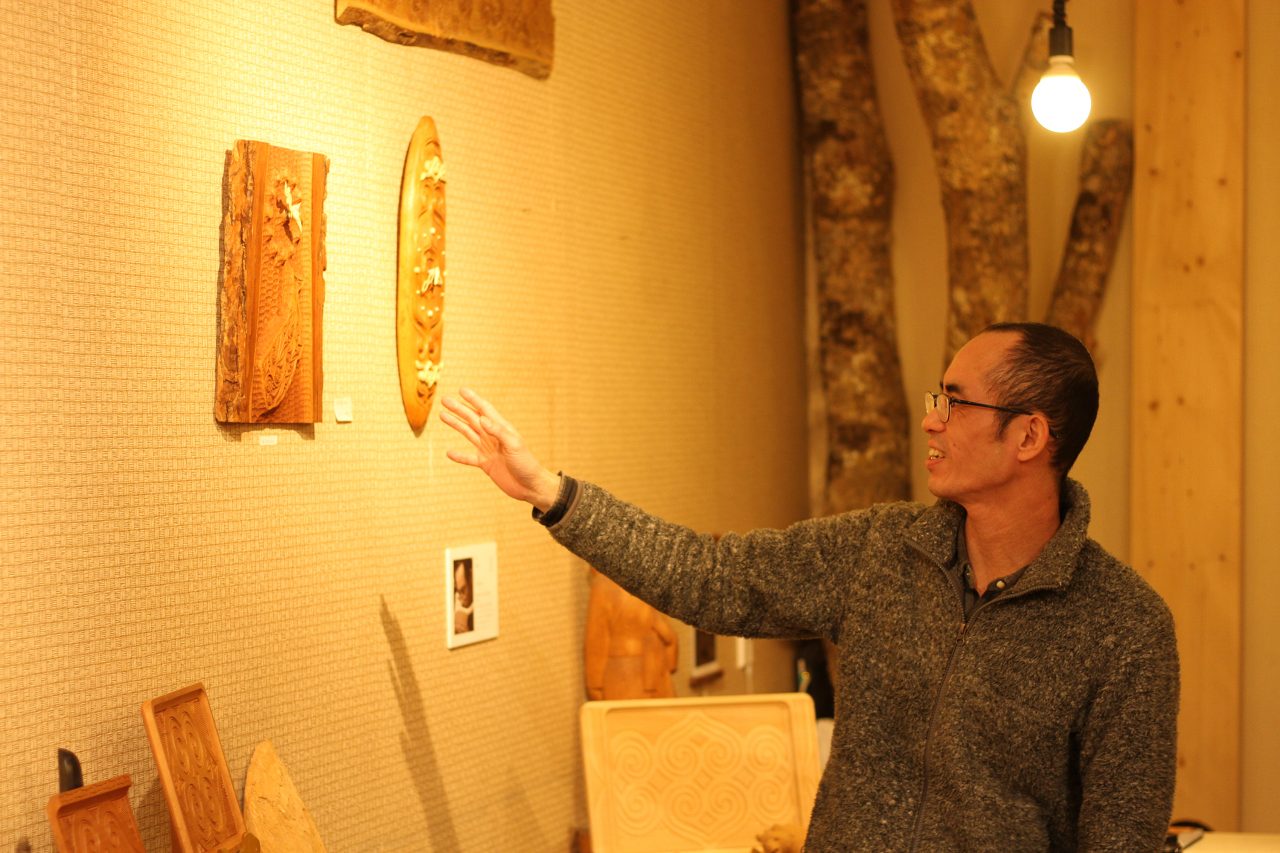 Walking the path of a wood carver for 17 years
Minoru Okada was 26 years old when he first encountered wood carving in Lake Akan. It was during a time when he was unsure about his plans for the future.
During his childhood, his admiration for his teachers made him want to become an educator. But as he grew older, he got to participate in teacher trainings, and his experiences made him doubt if he was cut out for a career in teaching.
It was during this period in his life that he learned about wood carving lessons in Lake Akan. He thought it was interesting and decided to try it out casually, but he found himself deeply engrossed in it. He had a feeling that wood carving was something that suits him, and initially decided to try it out for a few years. But before he knew it, he was already doing it for 17 years.
During the many years he spent learning and mastering the craft, Minoru realized that the act of creating was something he thoroughly enjoyed. He would get so absorbed in it that he would often lose track of time. Wood carving became his passion and way of life.
Minoru moved to the Lake Akan Ainu Kotan in the spring of 2019. With the help of his mentor Toshio Yahata, he opened a shop called "Jissen Kobo Ashiri" along with a friend. Here he displays and sells his own wood carvings as well as the works of other wood artisans in eastern Hokkaido. To him, having his own shop meant living his whole life with wood carving, and bearing a greater responsibility. Though it's not always easy, having a clear goal has motivated him to continuously improve himself, and reaffirmed his belief that wood carving was the right path for him. These days, he keeps himself busy running the shop while creating his own wood carvings, but the smile on his face reveals that more than anything, he finds joy in it.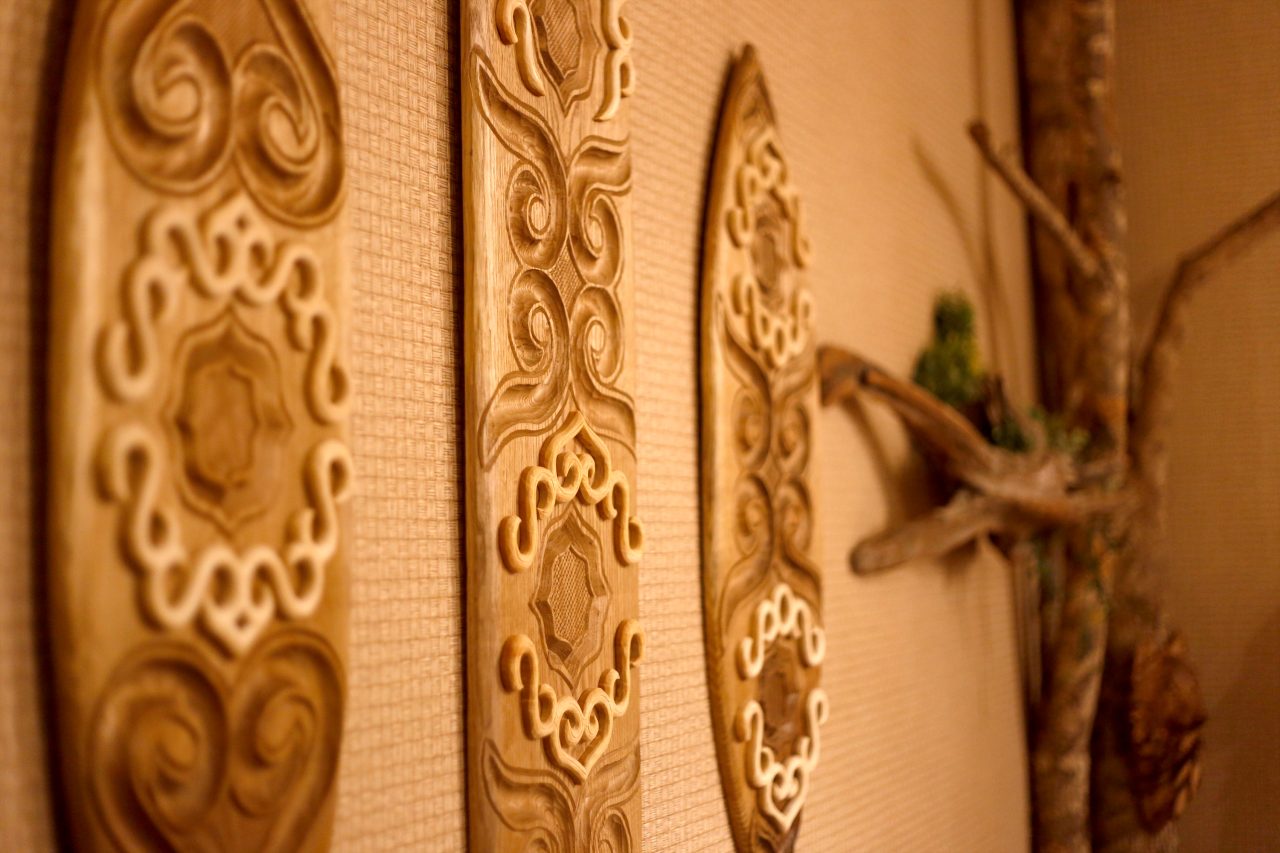 Becoming a promoter of the Lake Akan Ainu Kotan
From the spring of 2023, Minoru also began working as a guide for the forest walk and wood carving tour programs of Anytime, Ainutime. He decided to take on this task as a way to help promote and revitalize the Lake Akan Ainu Kotan.
"Compared to other villages, the Lake Akan Ainu Kotan is well-organized. Each shop is managed independently, but all the shop owners and artisans help out with the overall appearance and the holding of special events. I can feel how everyone wants to revitalize the village. And it always made me think of how I can help out in my own way."
Minoru has always liked forest hiking, and he also has plenty of experience in dealing with customers at his shop. So when he was asked about being a guide for the Anytime, Ainutime tour programs, he happily accepted the offer, seeing it as a contribution to the village.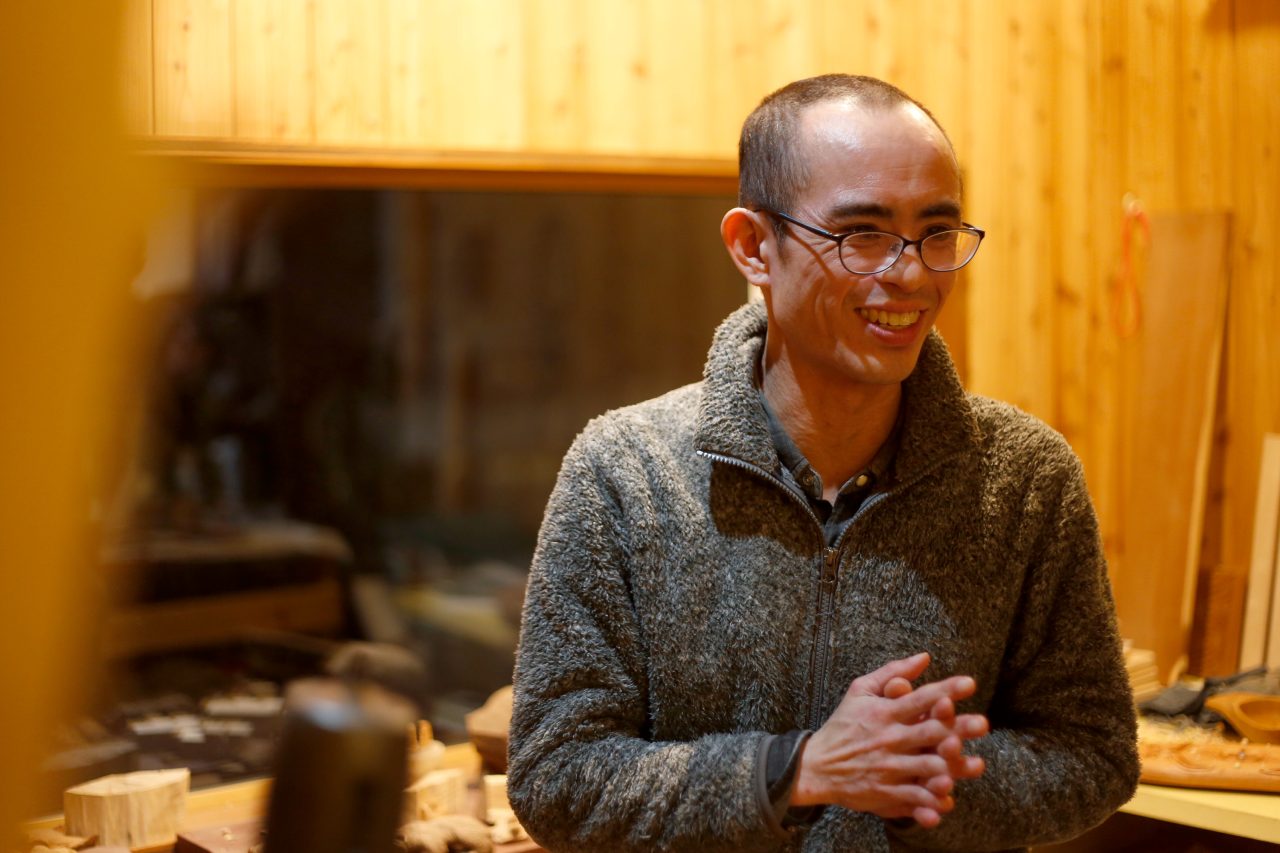 Conveying the charm of Lake Akan as a wood carver
What Minoru hopes to do as a guide for the forest walk tour is to convey a fusion of Ainu culture and the wood carving culture that has taken root in Lake Akan. He wants to share how the trees in the forest are transformed by human hands, as well as their significance in Ainu culture. Above all, he is always happy to share his ideas and passion about wood carving.
Minoru's experience and perspective as a wood carver and his background as someone who moved to Lake Akan after being fascinated with Ainu culture is sure to bring a breath of fresh air to the Anytime, Ainutime tour programs.