Ainu Cultural Inheritor
Akira Toko
He was born to his Ainu parents Suketaro and Tami, and raised in the Chiyonoura district of Kushiro City. His brother Nuburi was a famous wood carver. He owned the Ainu Food Cafe Poronno and was the head of the Akan Ainu Culture Preservation Society, now working to train the next generation. He also has plenty of experience as an Ainu culture and nature guide.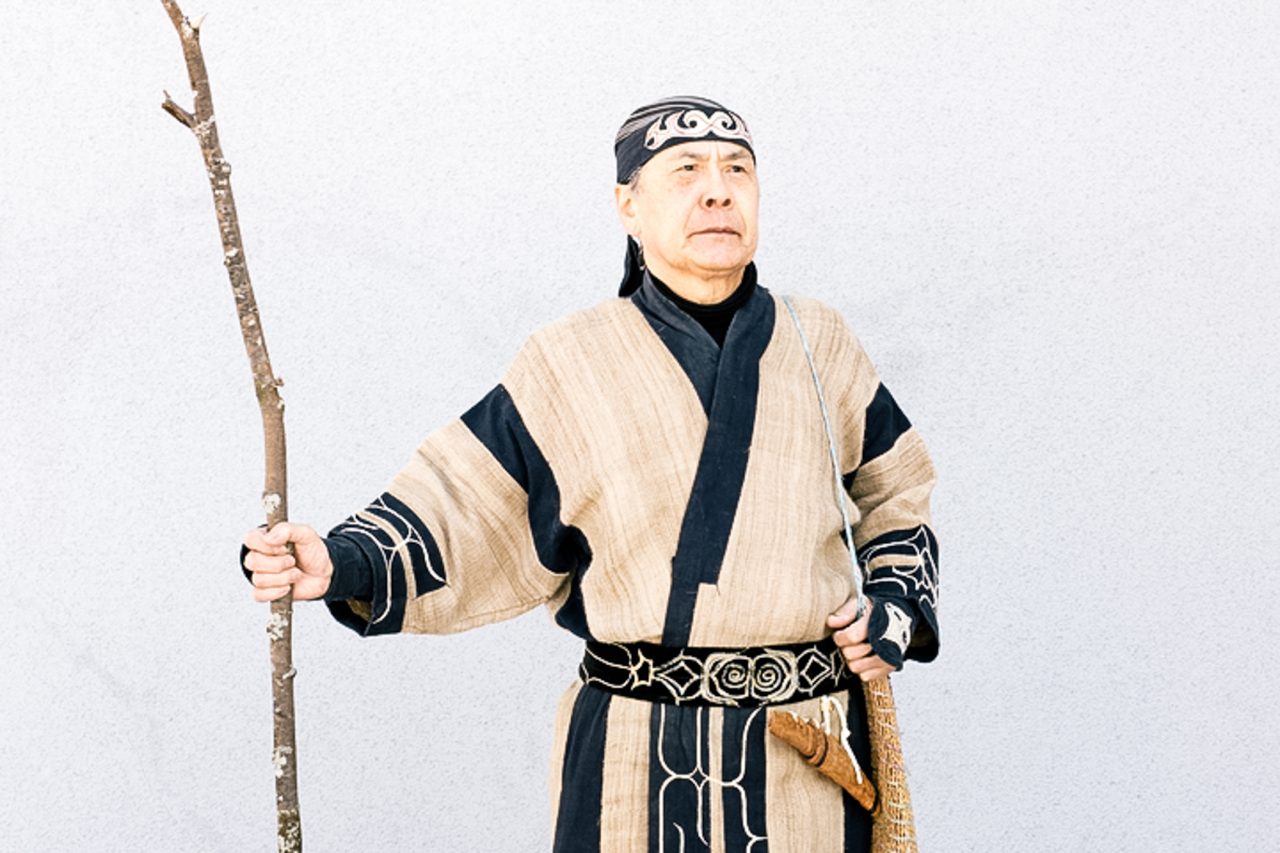 Getting to know Ainu culture as a child
Since olden times, Akira's birthplace of Kushiro has been home to many highland Ainu kotan (settlements) that conducted trade with the Wajin. Akira himself was exposed to Ainu culture early in his childhood through his family. His mother Tami was the head of the Kushiro Rimse Preservation Society of Harutori Ainu Old-Style Dancing, while his older brother Nuburi, who would later be called one of the Three Great Akan Ainu Masters, used to make wood carvings together with his friends since his youth.
Akira grew up while seeing the work of his mother and brother. This inexorably cultivated in him a strong interest in Ainu culture, and a desire to learn and explore it more deeply.
From Kushiro to Lake Akan
When he was around 24 years old, he decided to move to Lake Akan, following in the footsteps of his brother who had become a wood carver in the Lake Akan Ainu Kotan. He earned a living by helping at his brother's shop, while also honing his skills at wood carving. When the opportunity came, he decided to open his own shop in the Ainu Kotan.
Akira's shop was originally a wood crafts shop like his brother's. But his wife's love for coffee made him decide to turn it into a crafts shop with a cafe. This shop has been inherited by his daughter, and is now called the "Traditional Ainu Food Cafe Poronno".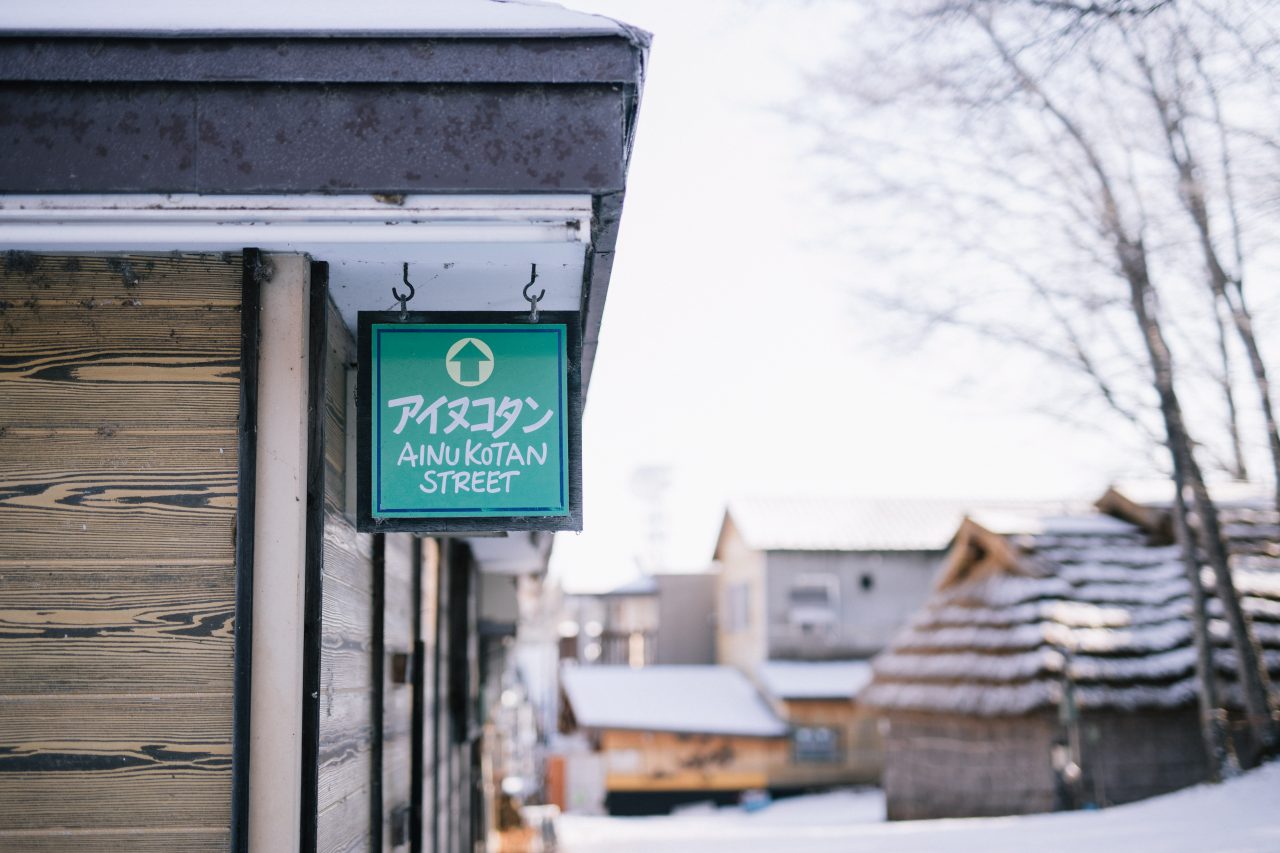 Becoming an eminent Ainu dancer
Since ancient times, the Ainu have performed a variety of traditional dances, passing it down from generation to generation. These dances have been designated as a UNESCO Intangible Cultural Heritage. Some of the famous dances are the "bow dance" that tells a story of a hunter captivated by the beauty of a bird, and the "crane dance" that mimics the movements of the red-crowned crane.
Akira started performing Ainu dances when he was in his twenties. Back then, he would dance in an open area illuminated with bonfires to attract tourists in the Lake Akan Ainu Kotan. Nowadays, he performs on stage at the Lake Akan Ainu Theater Ikor.
Despite becoming one of the most eminent Ainu dancers today, Akira always takes everything as a learning experience. One of his most memorable experiences occurred during the inauguration ceremony of the Shakushain Memorial Museum(※1), when Ekasi (※2) Tasuke Yamamoto praised his "sword dance" performance with Ekasi Imakichi Akibe. Imakichi Akibe was one of the founding members of the Lake Akan Ainu Kotan, and a prominent inheritor of Ainu culture, while Tasuke Yamamoto was an Ainu elder who worked on the recording of Ainu epics.
Always holding a dignified expression on his face, Akira performs dances with a strength and vigor that has fascinated countless spectators throughout the years. Akira asserts, "Originally, the Ainu sword dance involved passing the swords together and relaxing your grip after you raise your sword. Today, many dancers clash their swords together, but I want people to see it as a dance that treats the sword as an important treasure."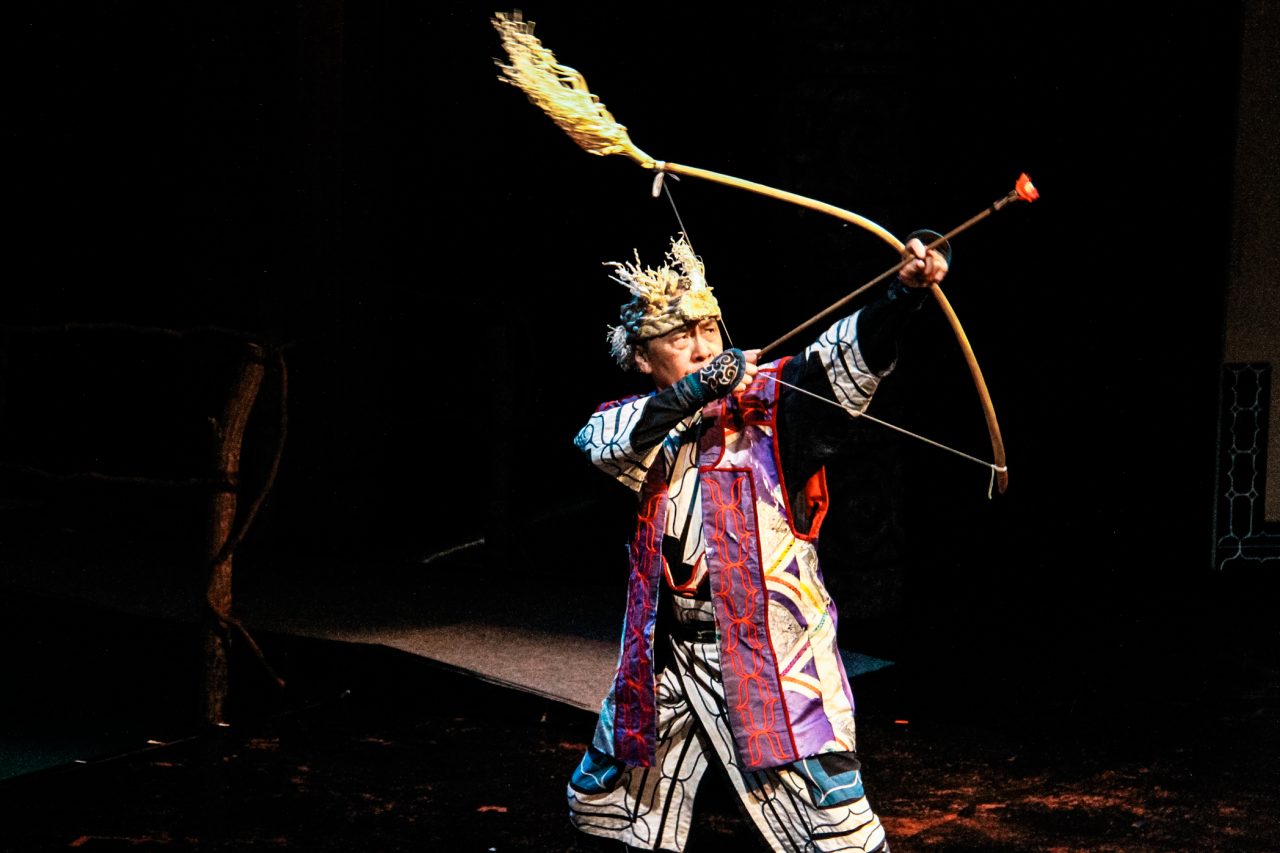 Playing a leading role in sharing Ainu culture
Akira has a strong spirit of inquiry and a diligent attitude that has endeared him to others. This helped him become the leader of the Akan Ainu Association and the Akan Ainu Culture Preservation Society. He has devoted himself to the promotion of Ainu culture, and has accomplished many great achievements.
In the Preservation Society, he organized an Ainu language study group, which served as a precursor to the Ainu language classes currently held all over Hokkaido. He also joined the Akan Yukar Theater group established by his brother Nuburi, and was part of the delegation that performed in the UNESCO headquarters in Paris in 1976.
Since around ten years ago, he also started working as an Ainu culture and nature guide in Lake Akan. He strives to avoid giving the wrong information to his guests, which is why he fervently studies and records not just Ainu culture but the trees and plants in the area.
Spend some time with Akira and he will gladly share with you his deep knowledge of the Ainu and their rich way of life.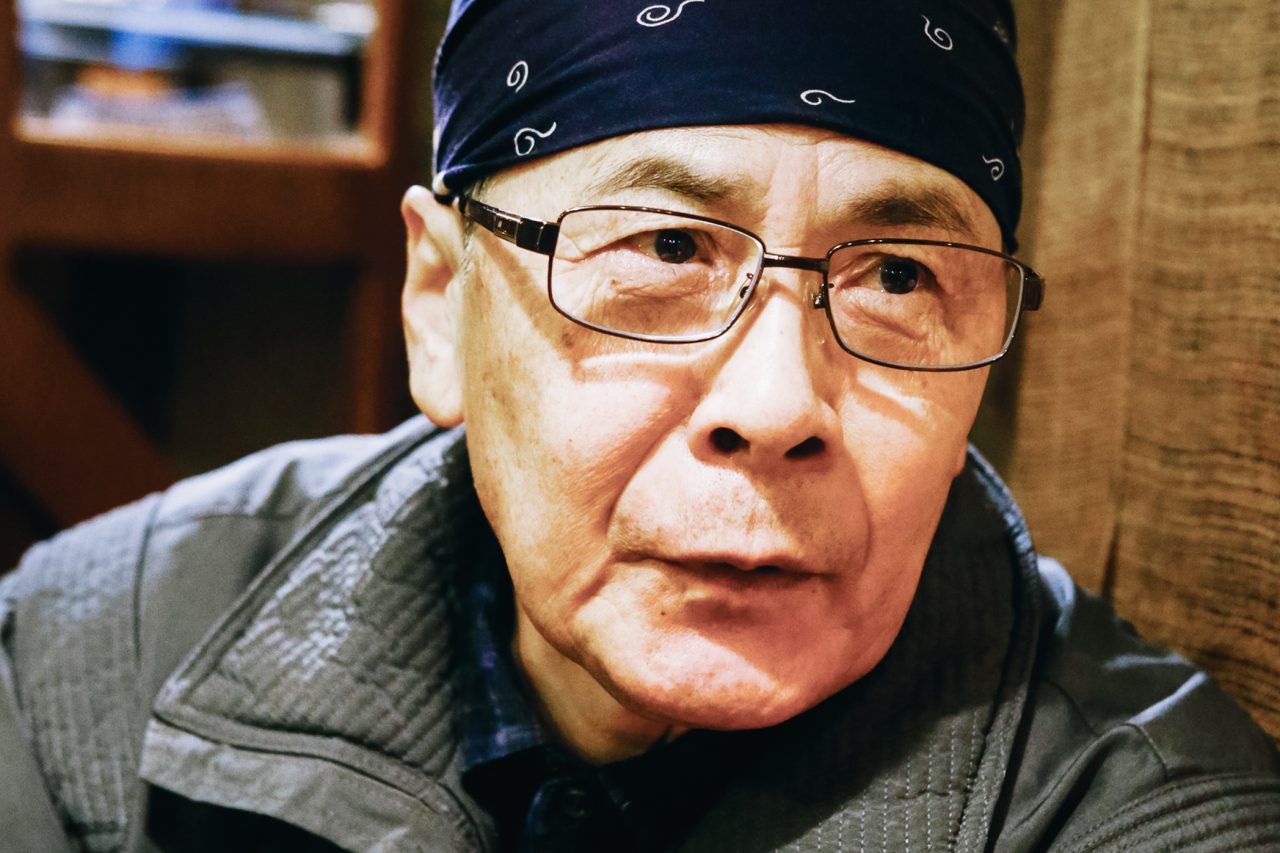 Interview Video
Shakushain was an Ainu chieftain who led a large revolt against the Matsumae samurai clan in 1669. A memorial museum was built in his honor in Shinhidaka Town, and features Ainu historical and cultural exhibits and a replica of an Ainu kotan.

Ekasi: Ainu term of respect for one's grandfather, male ancestor, or a venerable man.