Through Ainu embroidery passed down through generations,
Discover the joy of needlework and the spirit of the Ainu.
Ainu patterns are uniquely beautiful designs that have been passed down from generation to generation. They are commonly applied to clothing and cloth ornaments, and are an important and indispensable part of Ainu culture.
In "Craft Time (Embroidery Making)", you will embroider an Ainu pattern onto a cotton coaster, under the guidance of Kayoko Nishida and other Ainu embroidery artisans. You can use it as coaster or appliqué it to a pouch, bag, T-shirt, or other item. You can also put it in a frame and give it as a gift to a special someone.
The Ainu and embroidery
In Ainu society, embroidery was the domain of women, and it was passed down from mothers to daughters. Girls started learning it from an early age, mastering the techniques as they grew up. Ainu patterns were embroidered to many different things, most commonly to clothing and headbands called "matampus". To express their fondness for a man, Ainu women usually gave an embroidered hand ornament called "tek-un-pe", putting their feelings with every stroke of the needle as they make it.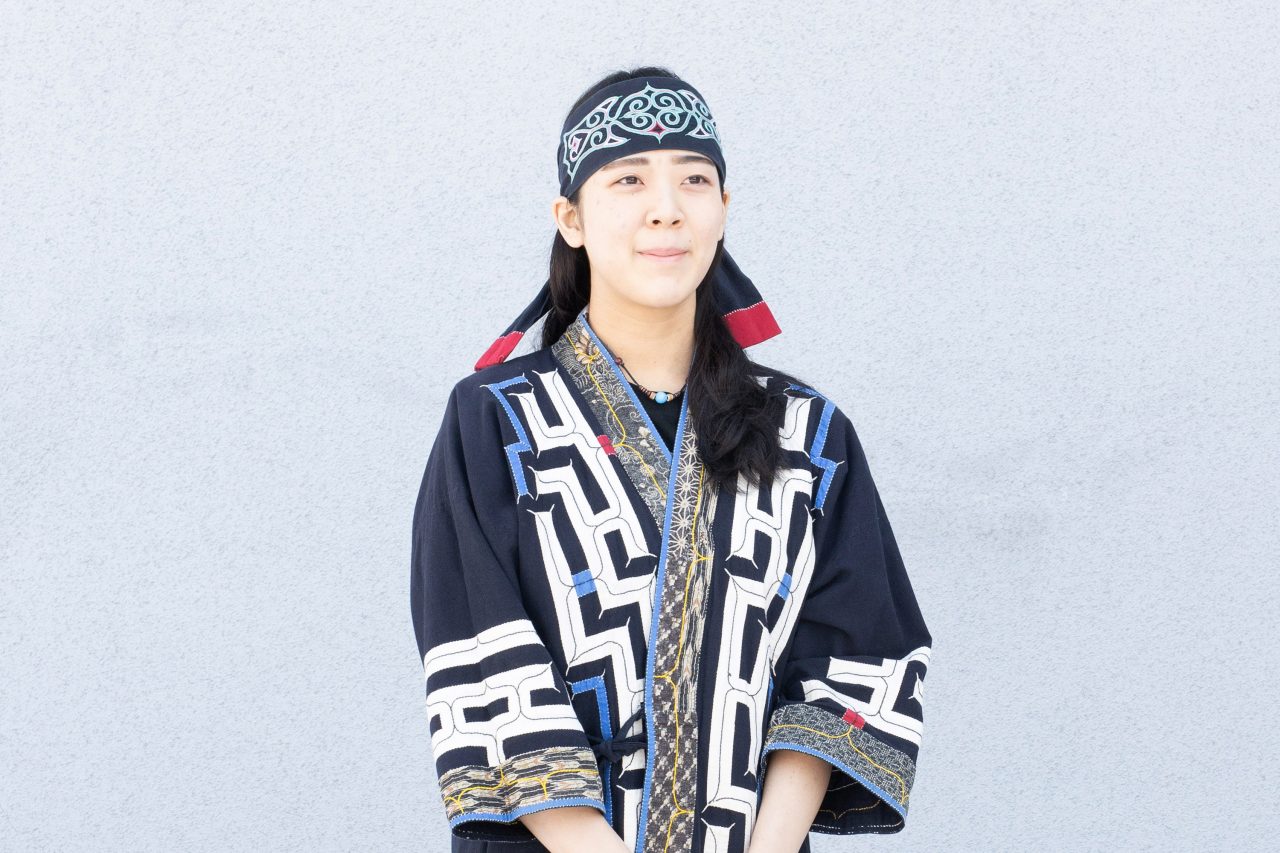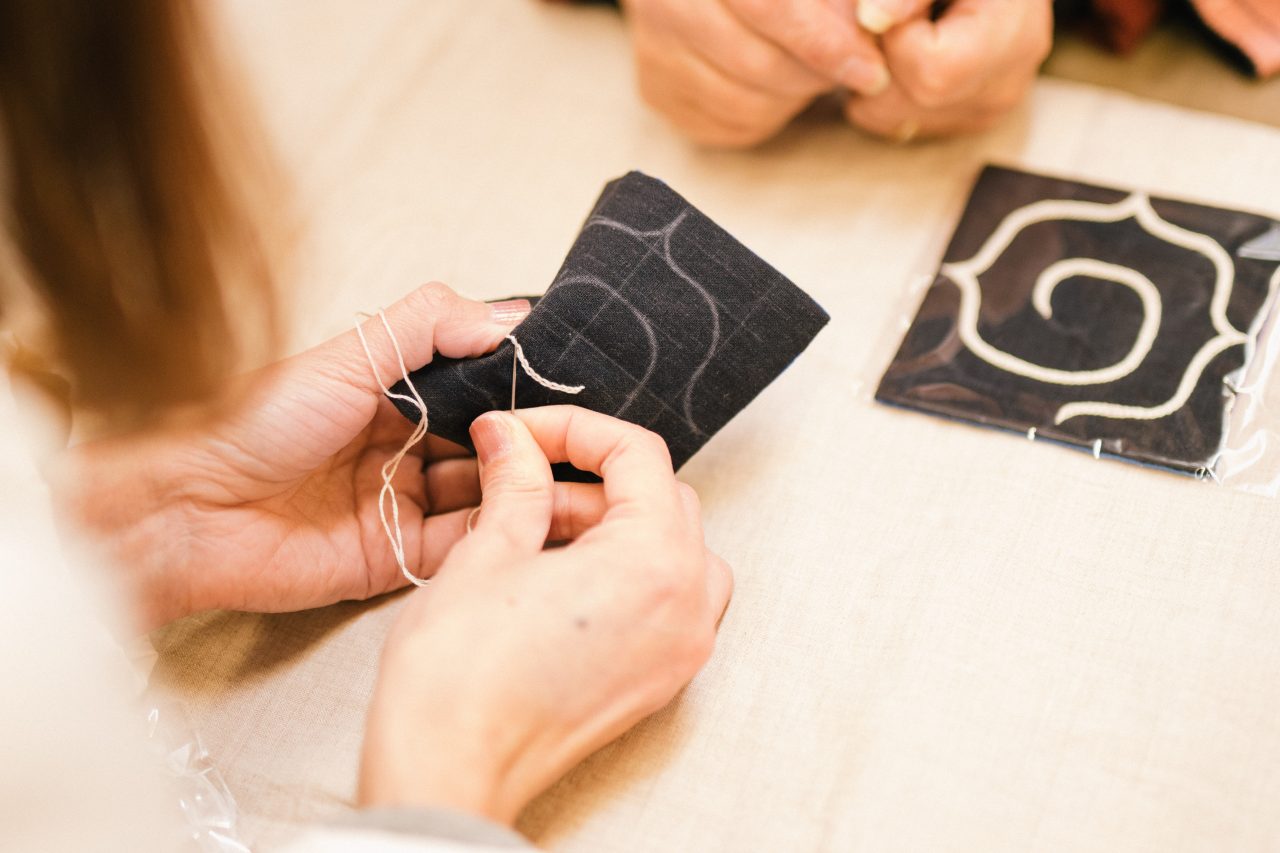 Putting their feelings into embroidery
In the past, objects embroidered with Ainu patterns were used in rituals and other special occasions. Nowadays, the patterns are used in everyday items and clothing. When Ainu women create embroidery, they think about its future bearer with every push of the needle into the cloth. Ainu embroidery is made with a wish for happiness or a prayer for protection.
Creating something with a wish for someone in your heart. This simple idea may be the foundation of all craftsmanship. And it is something you can learn and apply through this tour program.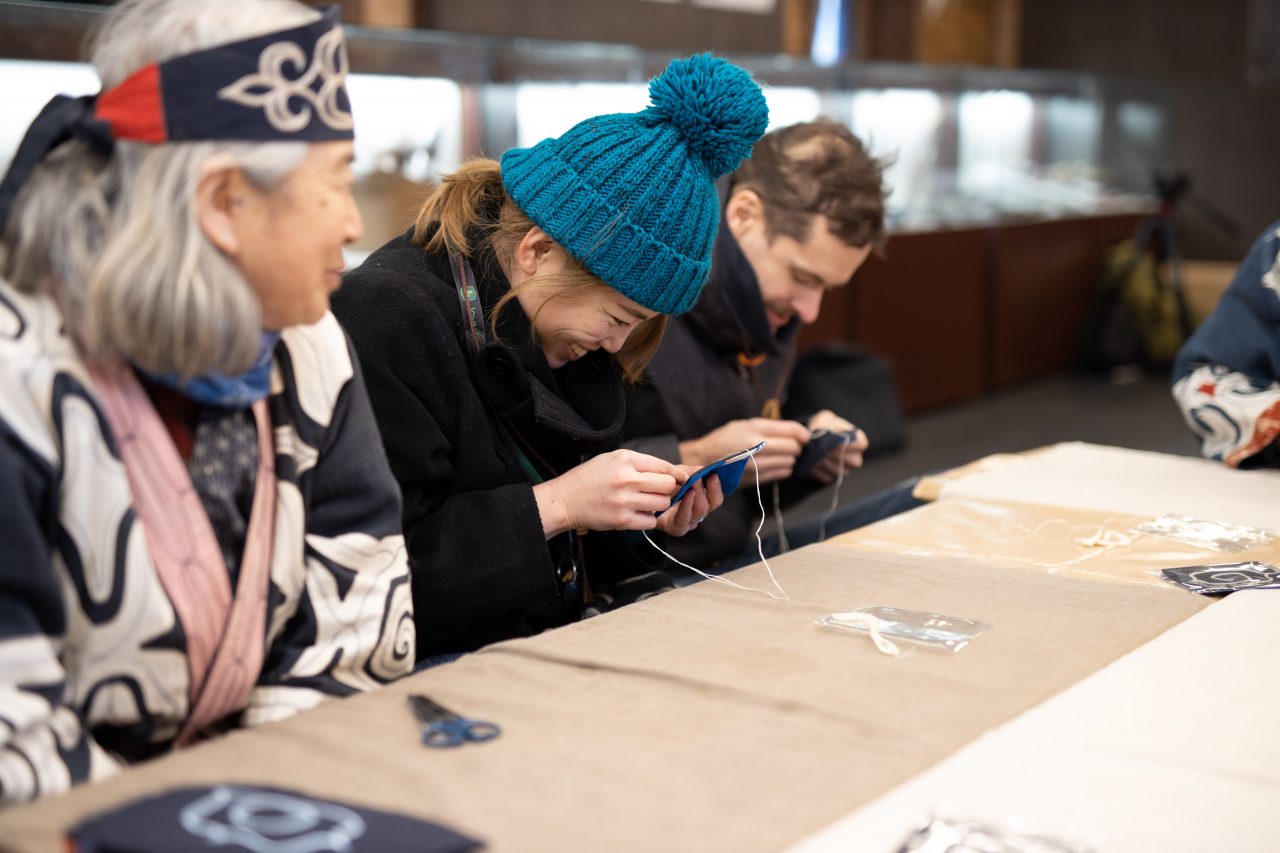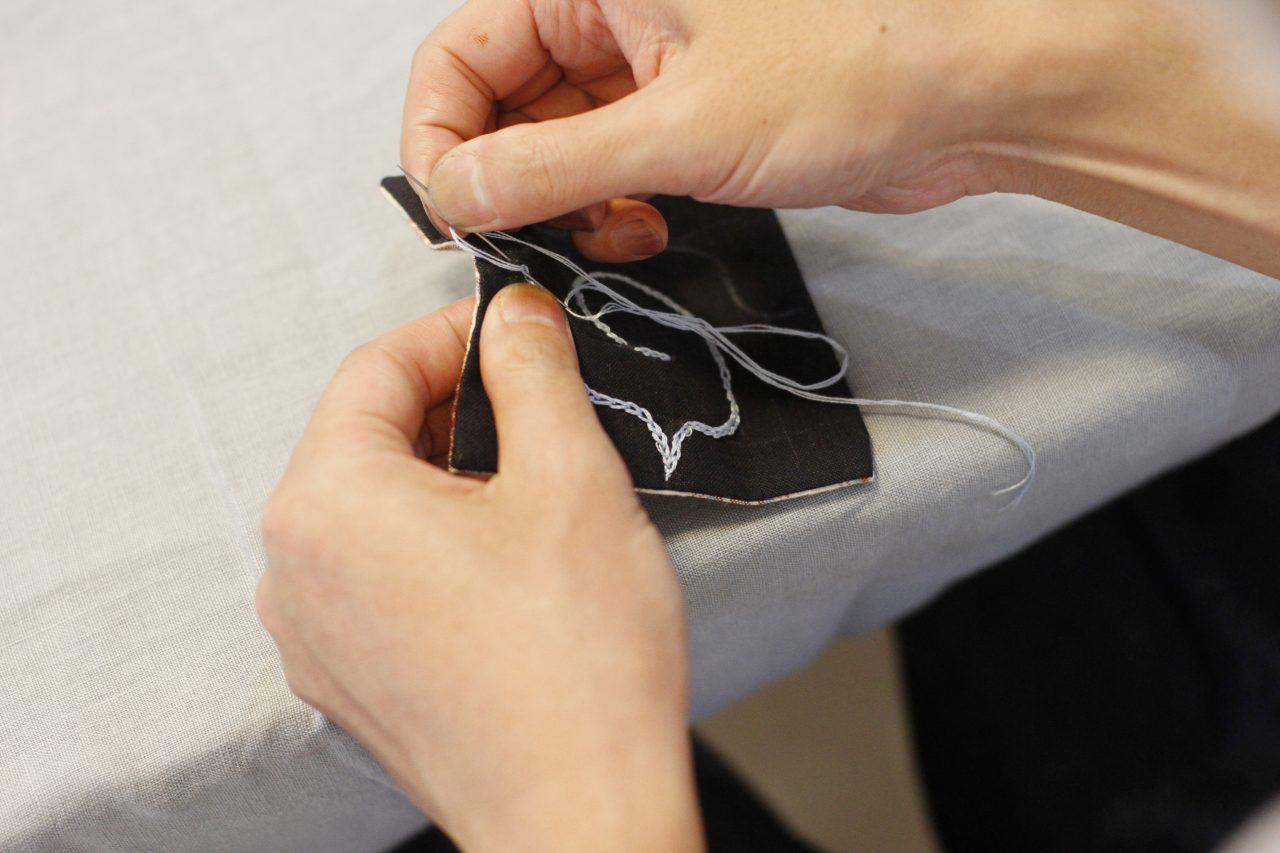 The expansive world of Ainu patterns
Ainu motifs feature basic patterns that resemble forms found in nature, such as the swirly "morew" and the thorn-shaped "ay-us". These basic patterns can be connected with each other to form an endlessly expansive pattern.
In this tour program, you will make use of an embroidery kit that includes a cloth with pre-drawn lines, so even beginners can easily embroider the pattern. Come and experience the joy of embroidery and the Ainu culture that has been passed down through generations.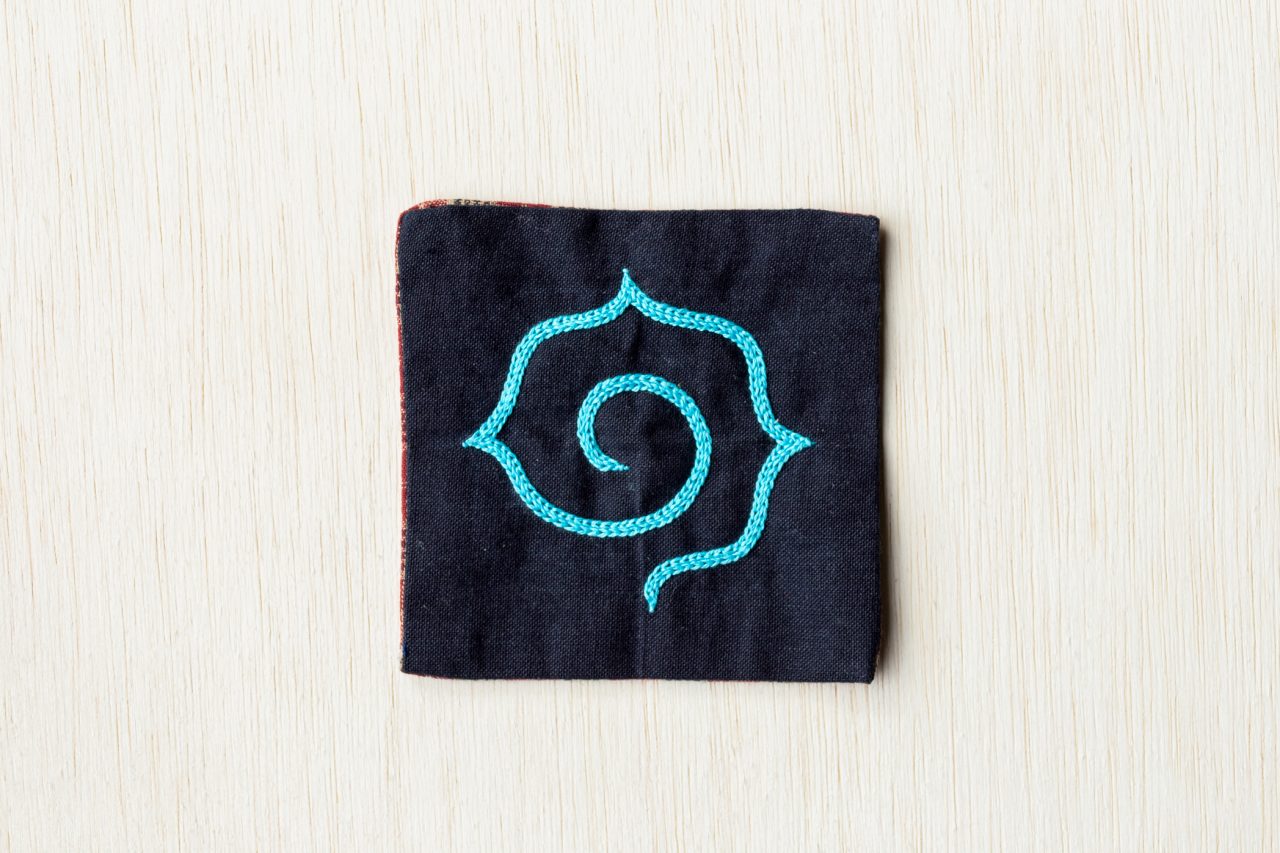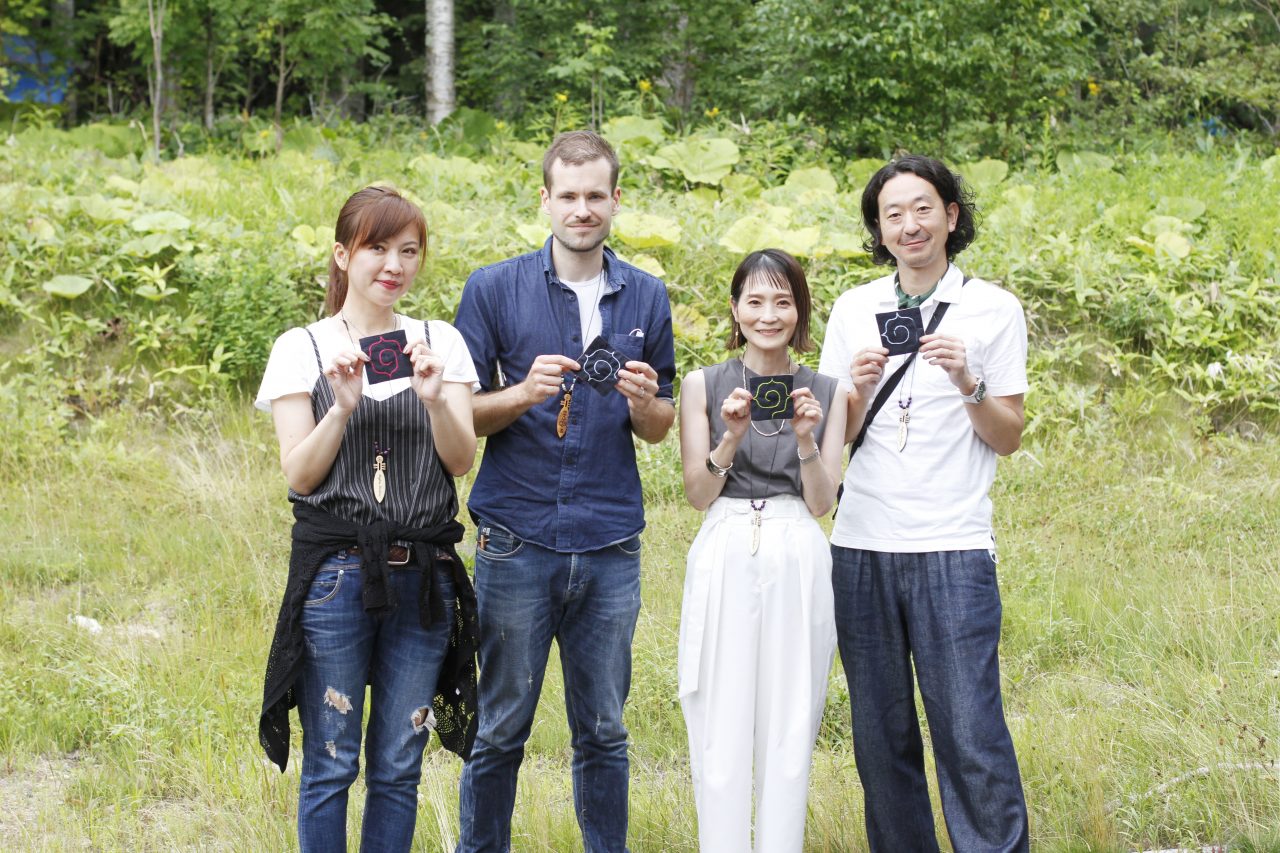 All photos are for illustration purposes only.
Information
Tour name
tour 3A: Craft Time (Embroidery Making) – Enrich your Spirit through Ainu Embroidery
Itinerary
① Meetup at Lake Akan Ainu Theater Ikor
② Embroidery making experience
③ Finish at Lake Akan Ainu Theater Ikor
Available period
All year round
Start time
① 11:00~
② 13:30~
Duration
About 1 hour
Meetup location
Lake Akan Ainu Theater Ikor
※See map below for detailed location.
Fee
(Adult/Child) ¥6,000 per person (tax incl.)
※Credit cards not accepted.
Age limit
7 years old and up.
Children below 7 years may not join.
Children aged 7 to 10 years must be accompanied by an adult (16 years old and up).
If you are aged 11 to 15 years and joining by yourself, please inquire in advance.
Participants
Minimum 2, maximum 10
Included in fee
Guide fee, activity fee, embroidery making kit, tax
Not included in fee
Transportation costs to the venue
Reservation deadline
At least 10 days in advance (May be available to book even after the 10-day advance deadline. Please inquire for details.)
Required items to bring
None
Convenient items to bring
None
Payment method
Please pay by cash at the Lake Akan Ainu Theater Ikor counter before the start of the tour.
Notes
■Please be at the meetup location at least 10 minutes before the start time.
■The tour may be changed or cancelled due to circumstances beyond our control.
■This tour is conducted only in Japanese, but non-Japanese speakers can also join.
■Since the tour involves the use of needles, children below the age limit may not join.
Cancellation policy
The following cancellation fees will apply upon cancellation of a reservation:
・1 to 3 days before the tour date: 20% of tour fee
・On the day of the tour prior to the start time: 50% of the tour fee
・After the tour starts or no show: 100% of the tour fee (no refund)
Access map