Feel the importance of receiving nature's blessings through a cooking lesson
The Ainu have lived a life of harmony with nature, taking only what they need from their environment across the seasons and not wasting any part of it.
In Cooking Time – Ainu Cuisine Cooking Lesson, you will experience making typical Ainu food. By making the food yourself, you will get an understanding of Ainu life and culture, and how they received the blessings of nature. This program takes place at the Onne Cise, an Ainu cultural facility in the Lake Akan Ainu Kotan. After cooking the food in the kitchen, you can enjoy it by sitting around an irori hearth.
The dishes you will make
The program begins outside the kitchen, as you will first pluck three blades of "uras" (bamboo grass). You will roast the grass in a frying pan to make kumazasa tea. You will also make a soup called "ohaw", a boiled vegetable mash called "rataskep", "amam" rice cooked with beans or millet, and fried potato dumplings called "cisiru-imo".
The mothers of the Lake Akan Ainu Kotan will guide you step-by-step as you cook the food, so even beginners and children can take part in the program.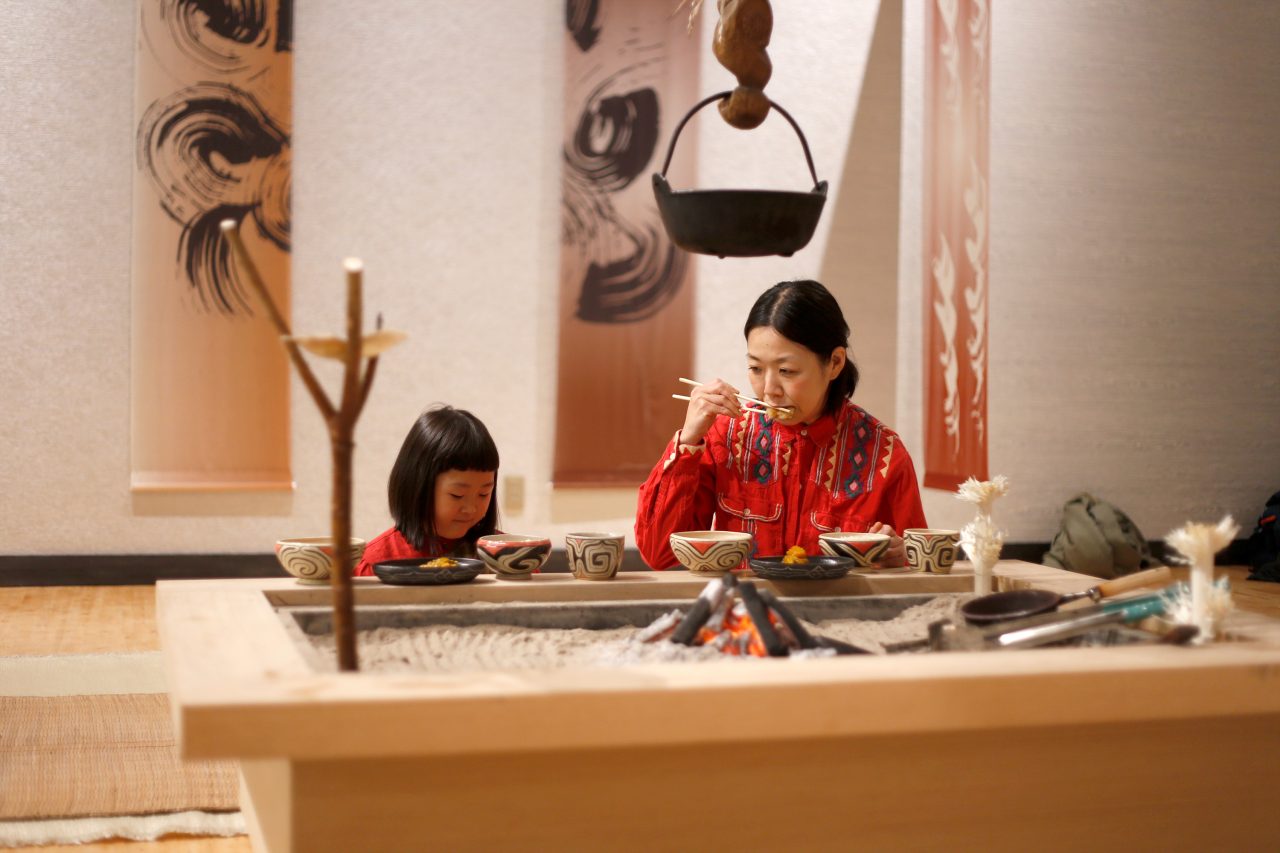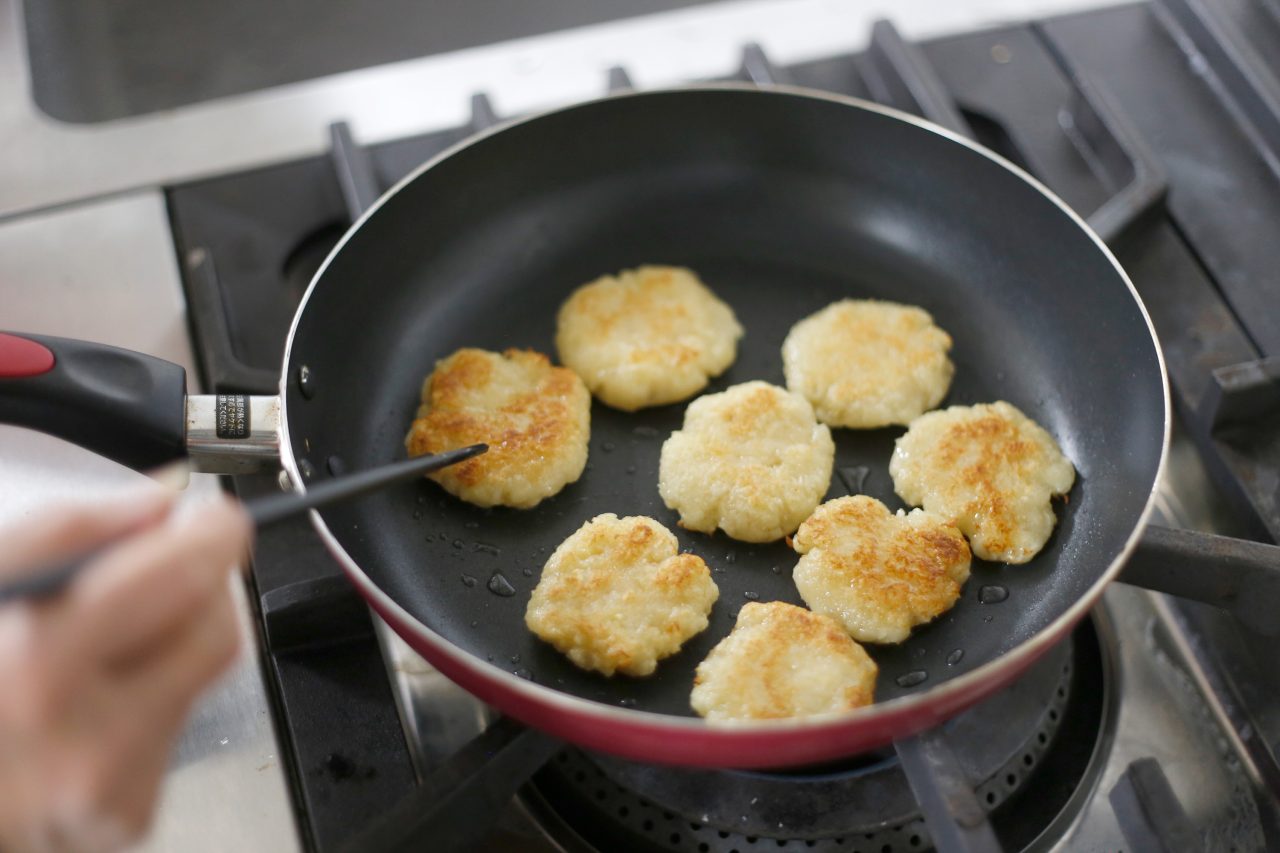 The Ainu philosophy of valuing nature and not wasting anything
The Ainu took only what they needed from nature, making use of the resources available for each season. For the food you will make in this program, you will not use sugar, adding only a little salt to let you enjoy the natural flavors of the ingredients. The Ainu also believed in the idea of not wasting any part of the blessings they receive from the kamuy. This program lets you learn these aspects of the Ainu way of life.
In this day and age, you can buy almost anything in a supermarket. But if you look closely at the environment around you, you can find plenty of nature's blessings, such as the bamboo grass that you can easily make into a refreshing tea. With nature providing us with countless blessings every day, it is important to always show respect and gratitude. This program can remind you of these important things that you may have forgotten in your daily life.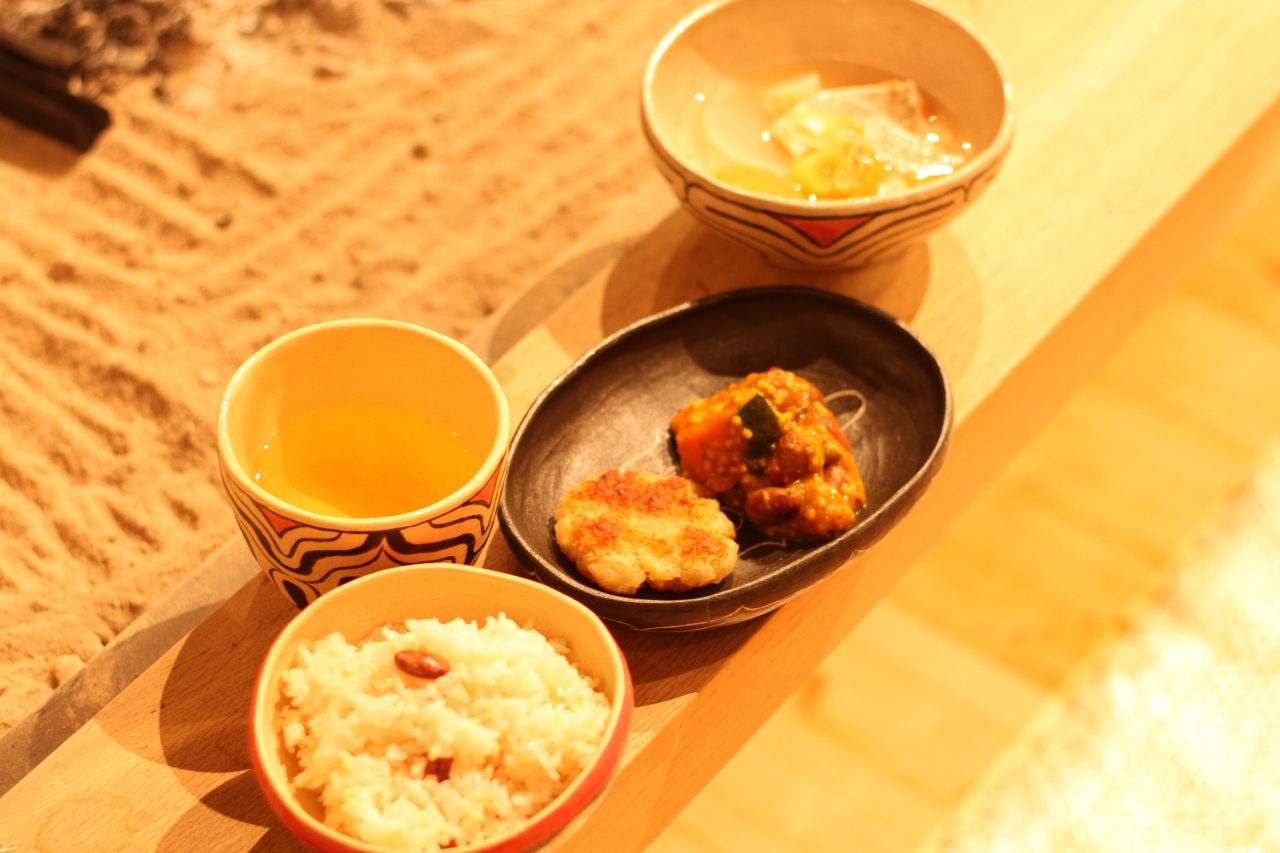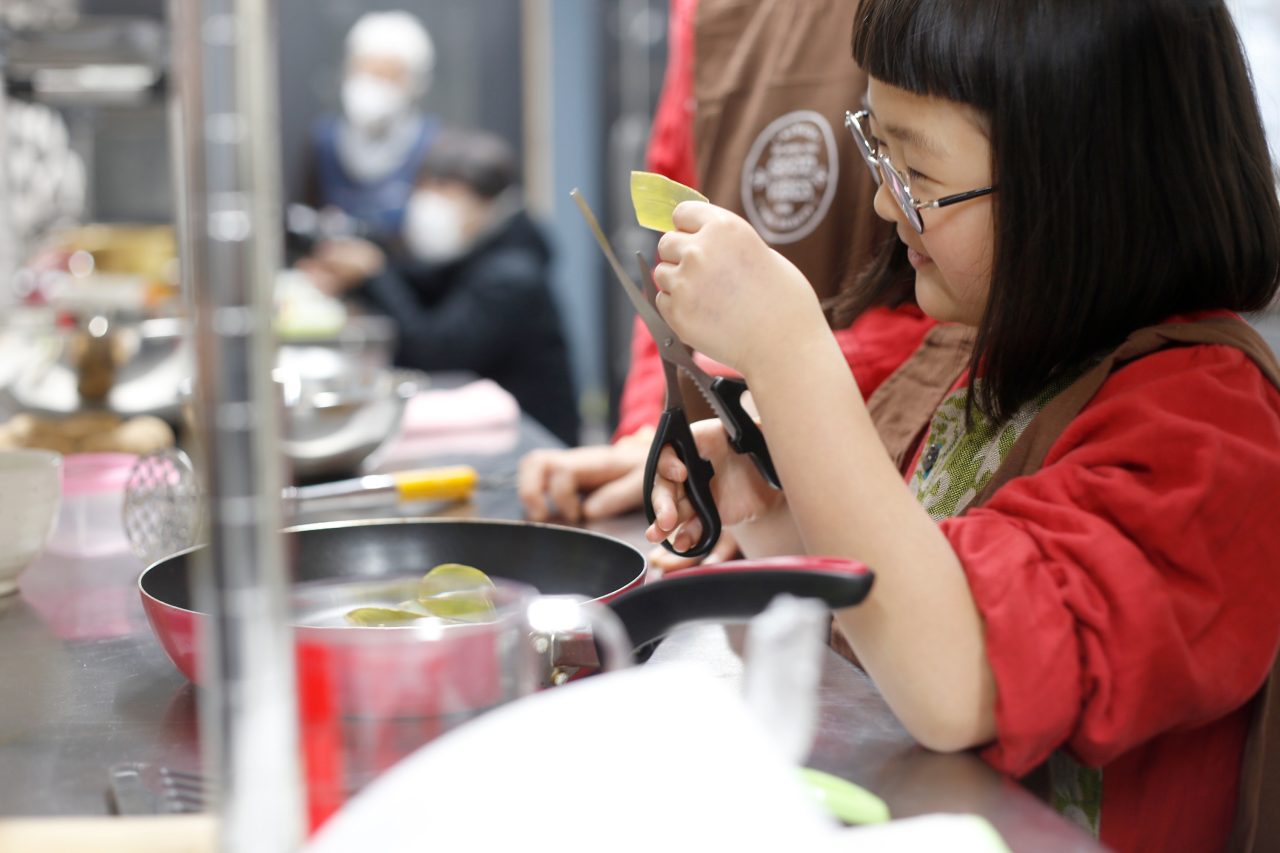 Information
Tour name
tour 4: Cooking Time – Ainu Cuisine Cooking Lesson
Menu
・Cep ohaw (soup with salmon)
・Amam (rice cooked with beans or millet)
・Rataskep (boiled pumpkin mash)
・Cisiru imo (potato dumplings)
・Kumazasa tea
Available period
June to March
Start time
11:00~
Duration
About 2 hours 30 minutes (including eating time)
Meetup location
Lake Akan Ainu Theater Ikor
※See map below for detailed location.
Fee
Adult ¥6,000 per person (tax incl.)
Child ¥5,000 per person (tax incl.)
※Credit cards not accepted.
Age limit
10 years old and up (children aged 7 to 9 years must be accompanied by an adult)
If you are aged 10 to 15 years and joining by yourself, please inquire in advance.
Participants
Minimum 3, maximum 8
Included in fee
Guide fee, activity fee, ingredients
Not included in fee
Transportation costs to the venue
Reservation deadline
At least 10 days in advance
Required items to bring
None
Convenient items to bring
None
Payment method
Please pay by cash at the Lake Akan Ainu Theater Ikor counter before the start of the tour.
Notes
■Please be at the meetup location at least 10 minutes before the start time.
■The tour may be changed or cancelled due to circumstances beyond our control.
■The tour is conducted only in Japanese or English. If you wish to avail of guide services in English, please select it in the Preferred Language in the reservation form. Note that we may not be able to accommodate your request depending on the day.
■Since the tour involves the use of sharp objects, children below the age limit may not join.
■If you have any food allergies or dietary restrictions, please mention it in the reservation form.
Cancellation policy
The following cancellation fees will apply upon cancellation of a reservation:
・1 to 3 days before the tour date: 20% of tour fee
・On the day of the tour prior to the start time: 50% of the tour fee
・After the tour starts or no show: 100% of the tour fee (no refund)
Access map