Matne-sir Owner
Satoru Hirama
He moved to Lake Akan at the age of 21 after visiting it on a motorcycle tour. He learned wood carving and currently sells his works at his own handicrafts shop "Matne-sir" in the Lake Akan Ainu Kotan. He also likes to go mountain climbing.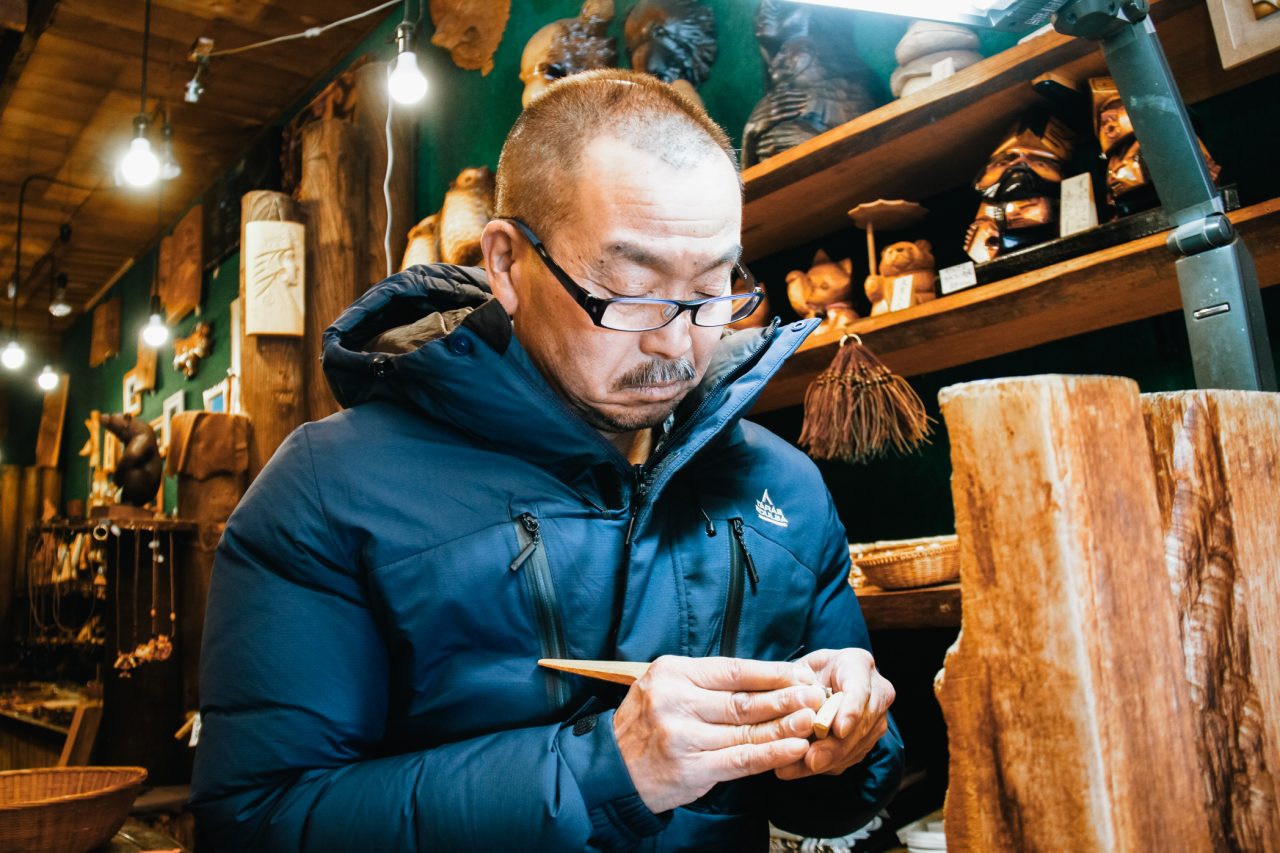 Allured by a woman's face carved out of wood
Satoru does not have Ainu ancestry, but he has a special fascination with Ainu wood carvings, so much that he decided to move to Lake Akan and do it for a living. He first visited Hokkaido when he was around 18 years old, on a motorcycle tour around the island to enjoy his hobby of mountain climbing.
His first visit to Lake Akan was during his second motorcycle tour, on a trip to climb Mt. Meakan-dake (known in the Ainu language as Matne-sir). It was during this time that he came upon a relief wood carving of a woman's face profile, becoming captivated by its delicate beauty. This chance encounter made him decide to move to Lake Akan at just 21 years of age to become a wood carver. He honed his wood carving skills by learning from master carvers in the area.
Crafting artworks full of originality
The kind of profile relief carvings that captivated Satoru in his youth is now a rare sight in Lake Akan. But it is this kind of artwork that he likes to create, using fine delicate lines to express a woman's hair blowing in the wind. Looking at it would make you feel as if you could hear and smell the wind.
Satoru also likes to create small items and accessories carved with beautiful and intricate patterns. One of his unique ideas is to paint his carved pieces in bright blue, red, or other colors. His style of work adds a novel touch to a traditional craft.
For materials, Satoru likes to use local wood traditionally used by the Ainu, such as that of the spindle tree and Japanese pagoda tree. Spindle trees are particularly hard to find, so he often asks for it from a friend who owns a forest. The wood from this tree is hard but lightweight, making it ideal for wearable accessories.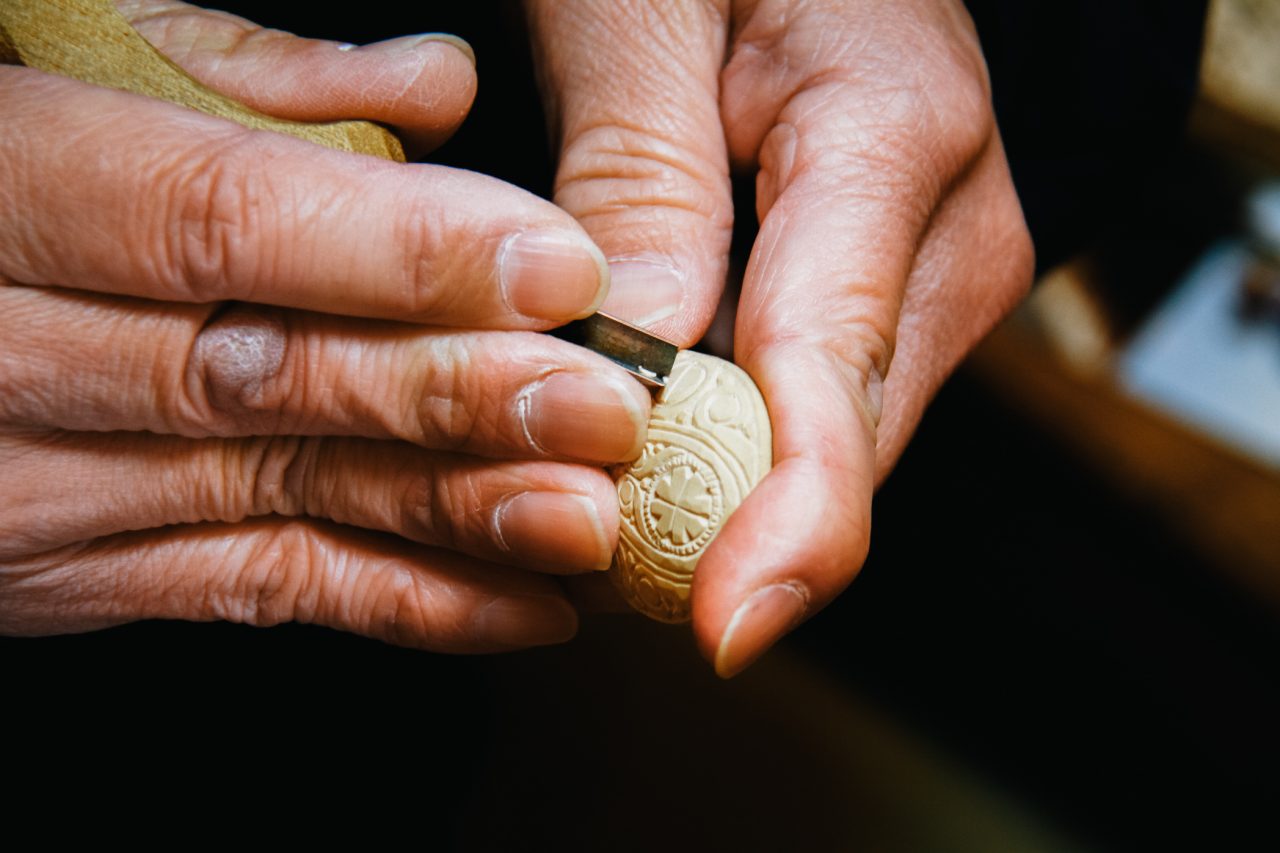 Working on the wood little by little
Satoru asserts with a smile that he became adept at wood carving naturally by working at it for many years. As he kept at it day after day, he started to find it more fun than it was tough. Today, besides creating his own artworks, he also conducts special classes at a local junior high school. He wants the children to learn the value of working on a task little by little, and that they can enjoy something even if it doesn't go as they expect it.
Expertly handling his gouges and chisels, Satoru works on his carvings assiduously. With every scrape and touch on the piece of wood, a pattern gradually forms. It is reminiscent of the Ainu showing their appreciation to the gods as they devote themselves to their wood carvings.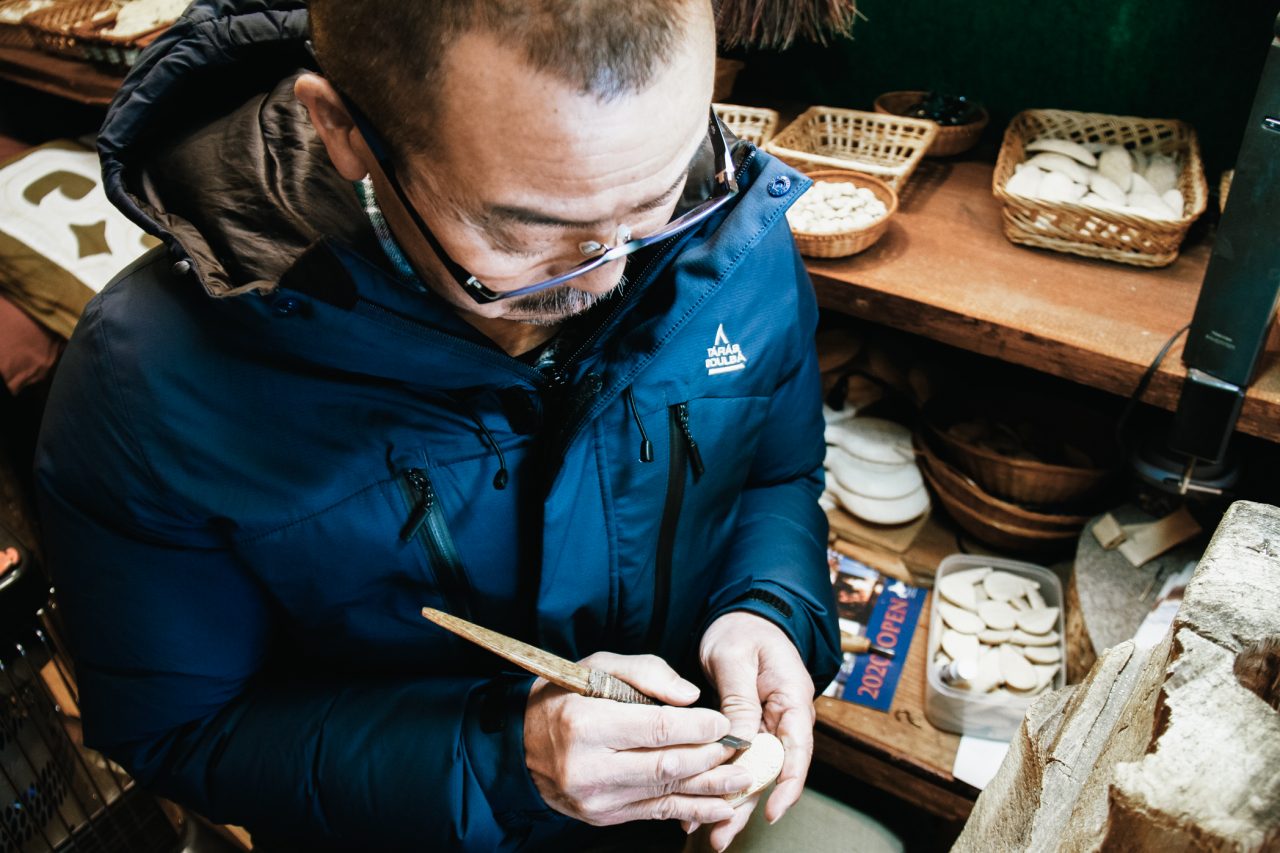 A life surrounded in the breath of the mountains
Satoru also loves the mountains, and he has climbed many of the peaks all over Hokkaido. His shop's name "Matne-sir" is the Ainu name of Mt. Meakan-dake, which he often climbs regardless of the season. It takes him around one and a half hours to climb up and descend, with a quick meal at the summit. To other hikers, this may sound like an astonishing speed, but it comes down to his experience and familiarity with the trail.
Strangely, Satoru does not speak much of his thoughts about Matne-sir. But whenever he says that it is a good mountain, his tone and expression give away a deep sense of respect and adoration.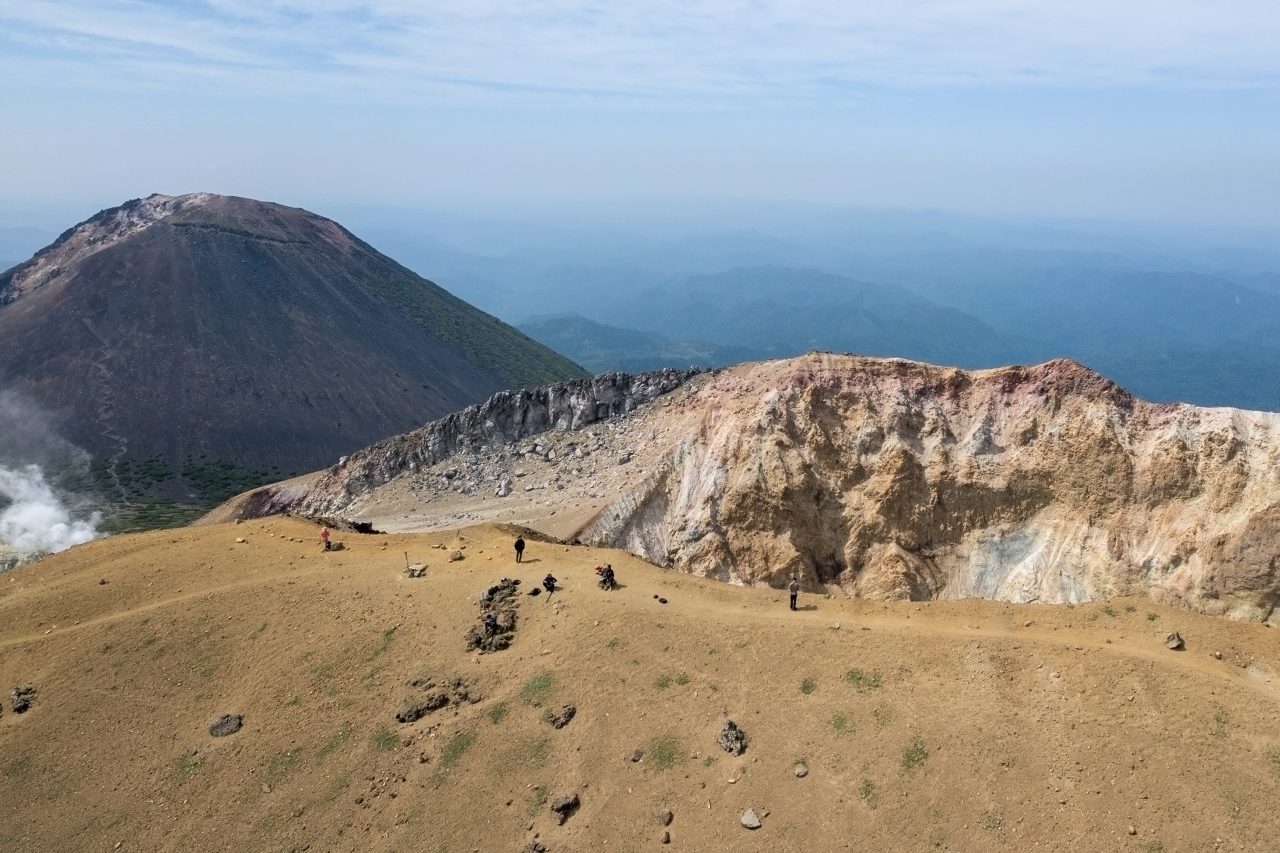 Interview Video