Ki Ni Naru Mise Sanramanto Owner
Masaki Saito
Born in 1958 in Akita Prefecture to his father Masao and his mother Yoko. After graduating from high school, he moved to Hokkaido to work a part-time job. After a visit to the Lake Akan Ainu Kotan, he decided to work at a handicraft shop and become a wood carver. He currently runs the Ainu handicraft shop "Sanramanto". He is also the designer of the wooden charm for the "Craft Time (Wood Carving)" tour program.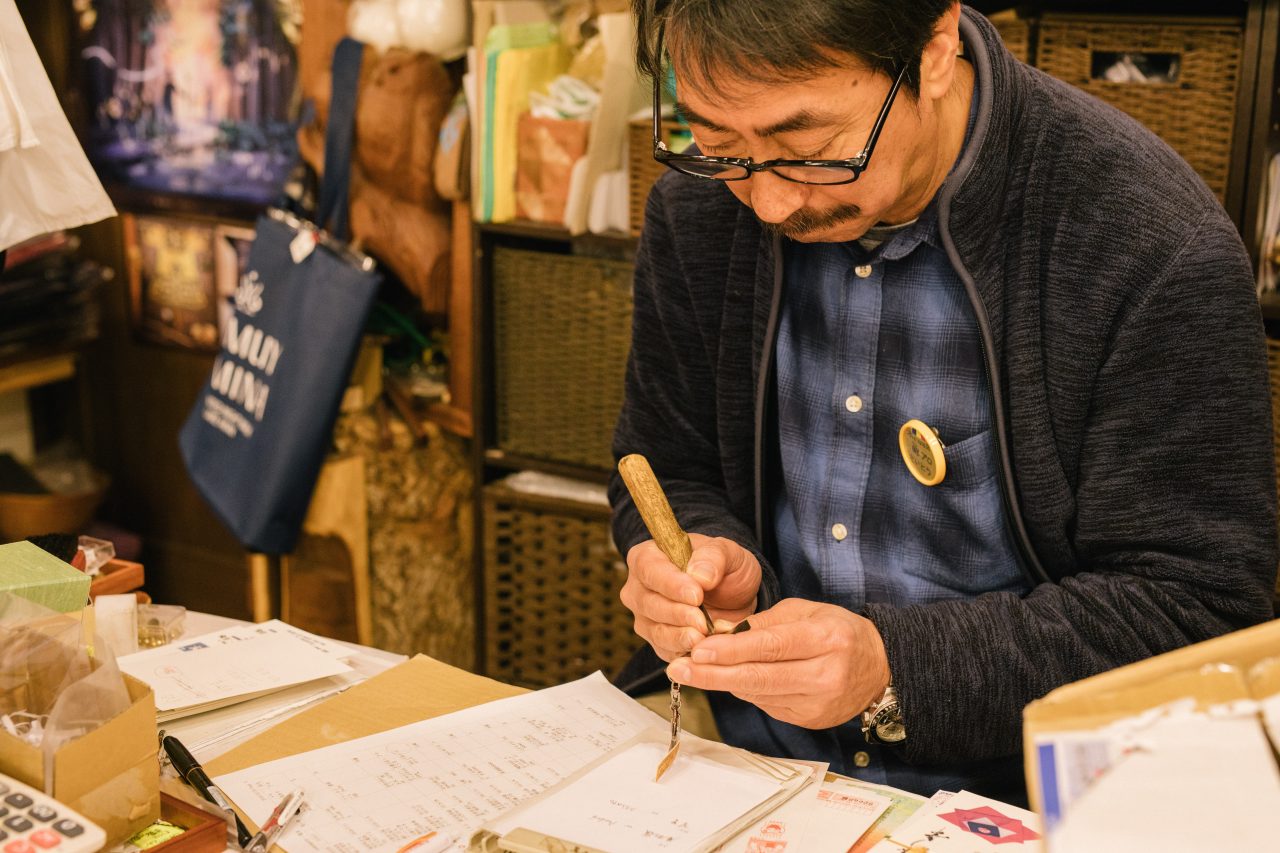 A dream of visiting Hokkaido
Masaki spent his youth in the big city, having moved to Tokyo with his family from their hometown of Akita Prefecture when he was just 4 years old. During his junior high school years, he became interested in steam locomotives. He visited the Tohoku region to photograph some steam locomotives that were being decommissioned in line with the modernization of the railway system. It was during this time that he began to dream of visiting Hokkaido to see the unique steam locomotives they had over there. After graduating from high school, he was invited by a friend to come to Hokkaido for a part-time job. His dream of stepping foot on the island was finally becoming a reality.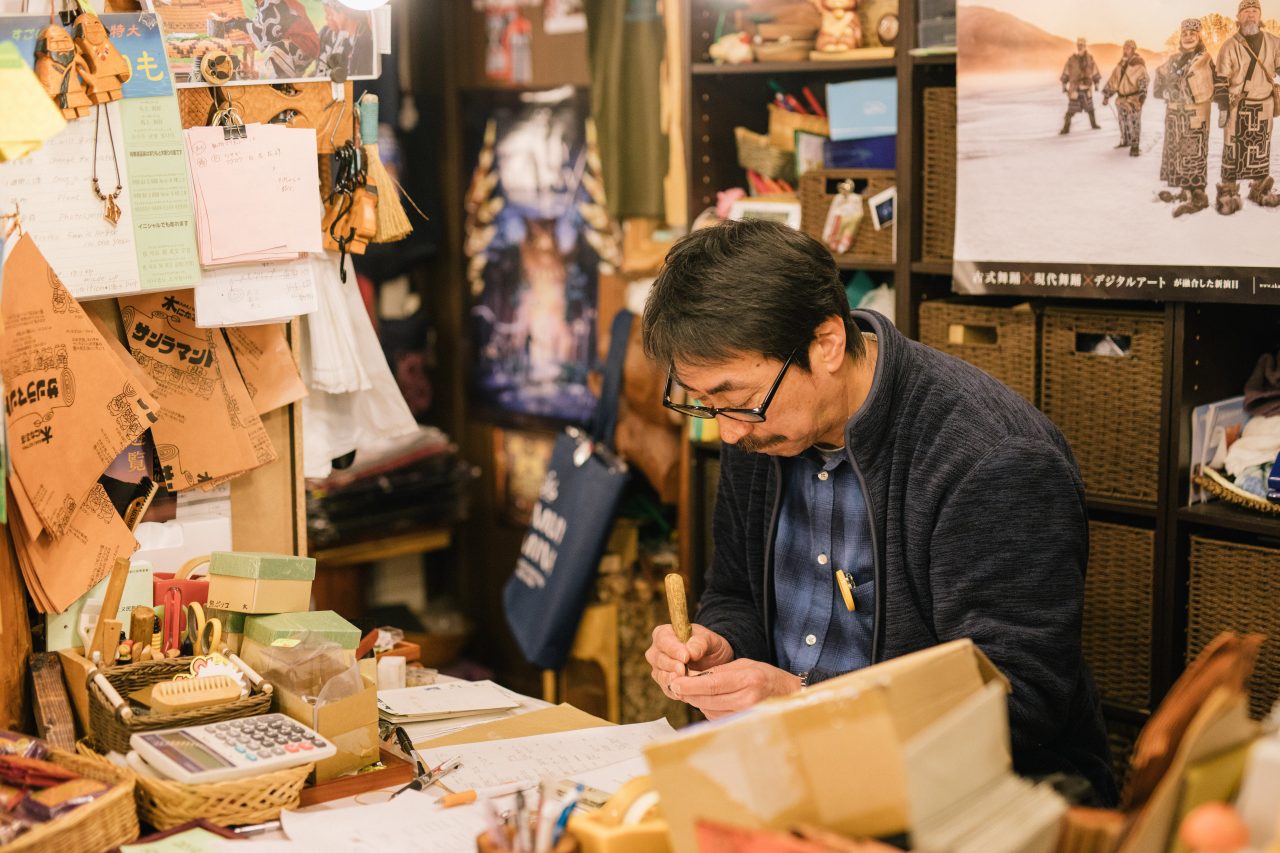 New encounters at the Lake Akan Ainu Kotan
Masaki spent his first few days in Hokkaido staying in a youth hostel in Kushiro City. He was supposed to go to the nearby Tsurui Village to work at a farm, but he decided to head to Lake Akan first after the hostel owner informed him of a two-week hotel waiter job available at the Akanko Onsen.
Everything at Lake Akan was a new experience for Masaki, but he found a particular interest in Ainu handicrafts. During his time off from the hotel job, he would visit the Lake Akan Ainu Kotan where many Ainu handicraft shops stood side by side. He still recalls the excitement of seeing the carved wooden bears and the throngs of tourists exploring the shops.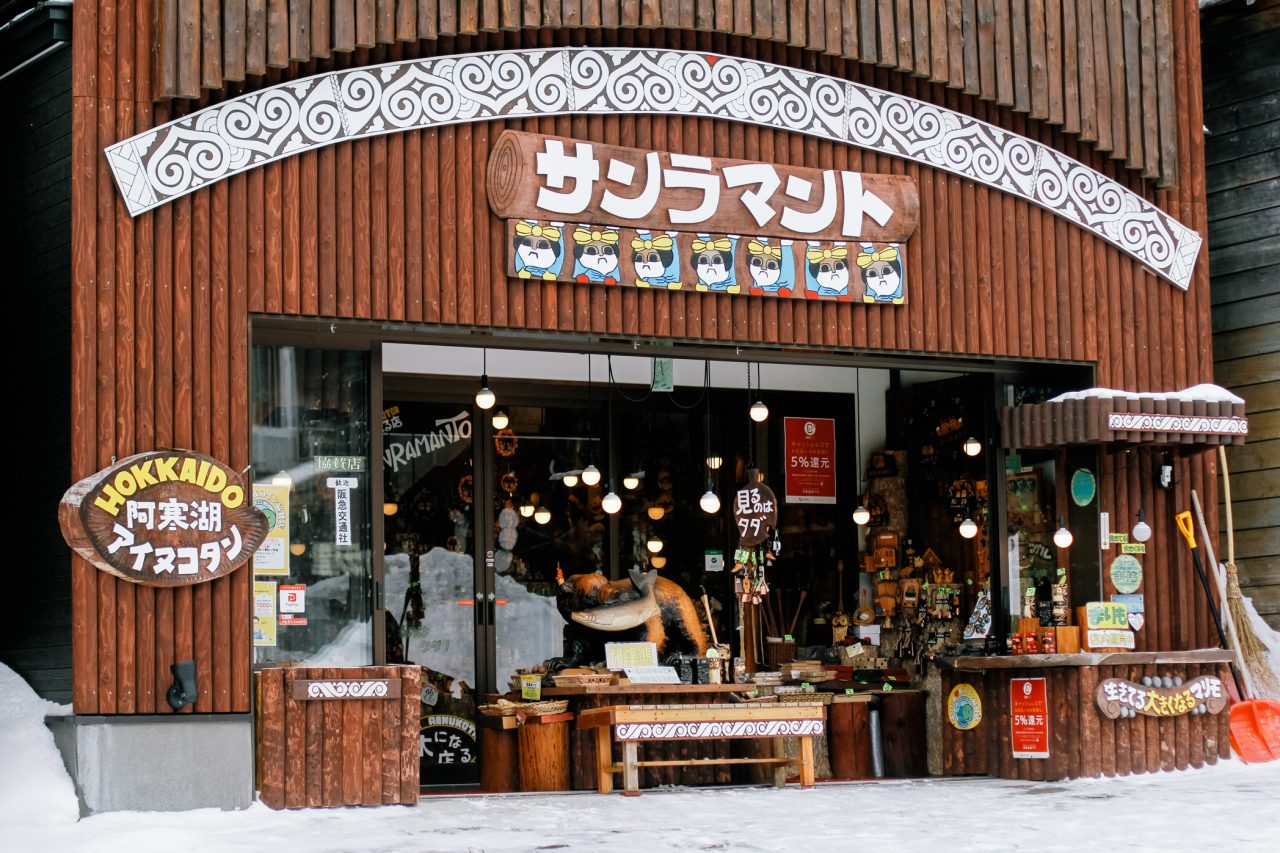 Pursuing his passion for wood carving
After finishing his two-week stint at Lake Akan, Masaki moved to Tsurui Village to work at the farm, but he decided to return to Lake Akan in the autumn of the same year. One of his main reasons for returning was his fondness for the works of Masamitsu Takiguchi, a famous wood carver who has been named one of the Three Great Masters of Lake Akan. He was particularly enamored by a carving of a girl with supple lines of flowing hair and lifelike eyes. He wanted to be able to make similar artworks himself, so he decided to learn the craft while working at the Ainu Kotan. After toiling as an apprentice at the Koropokkur craft shop for 8 years, he finally opened his own shop called "Ki Ni Naru Mise Sanramanto".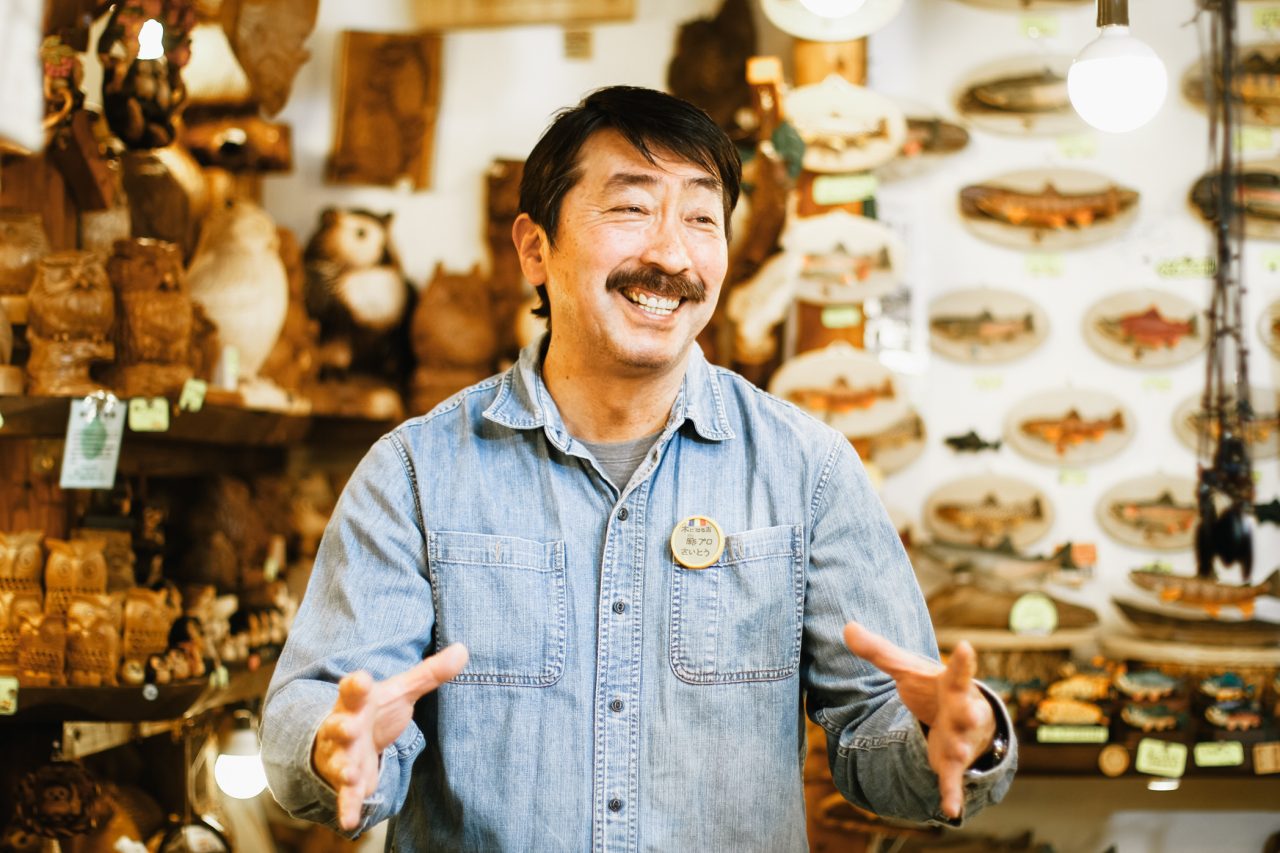 Sharing his experiences with the next generation
It has been 40 years since Masaki first came to Lake Akan, but he thinks that the culture and ambiance of the Ainu Kotan has not changed much since then. He gives much credit to the Ainu culture here for helping him grow from an inexperienced youth to his current self. Which is why he wants many young people as well tourists from other countries to experience the wonders of Ainu culture. Through the Anytime, Ainutime tour programs, he hopes to share his experiences and the unchanging culture of the place to the visitors of Lake Akan.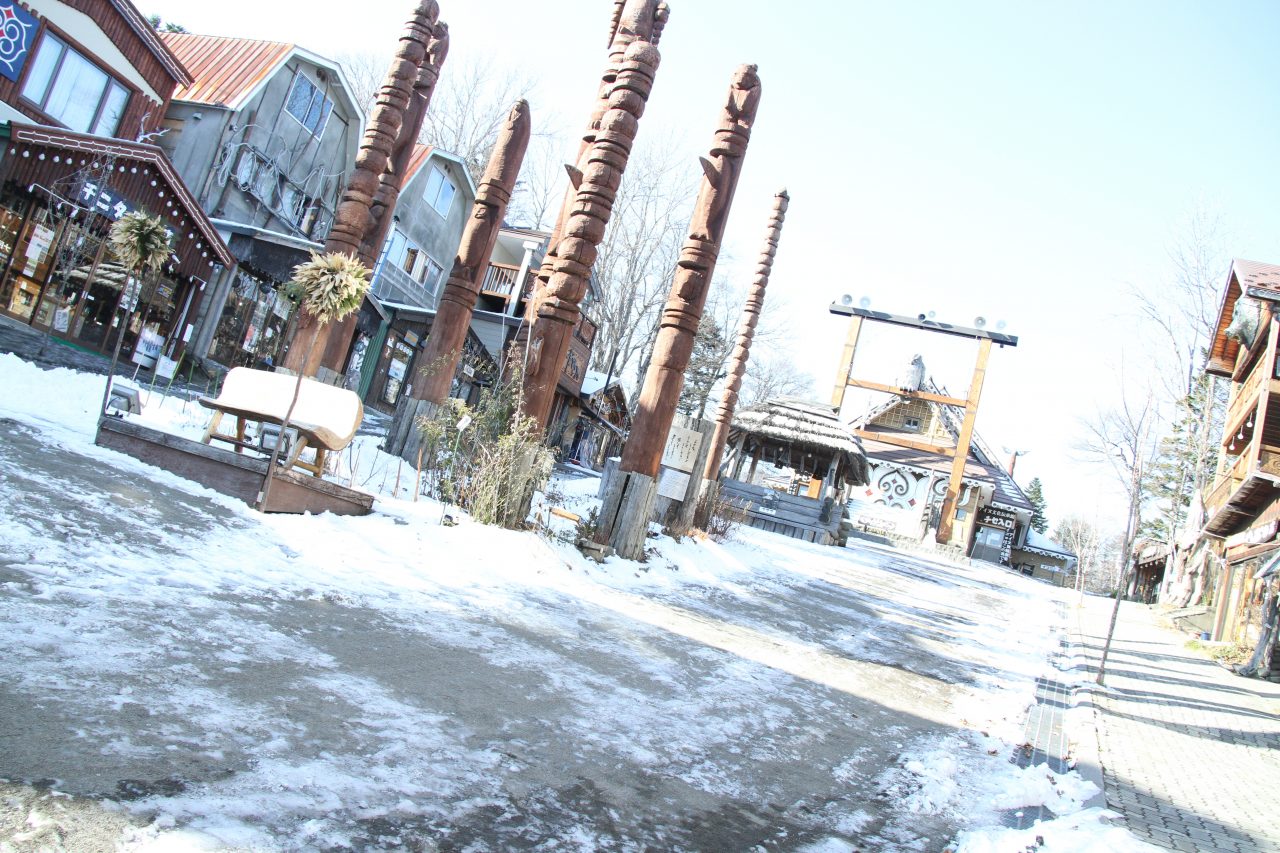 Interview Video